Why did you choose this program?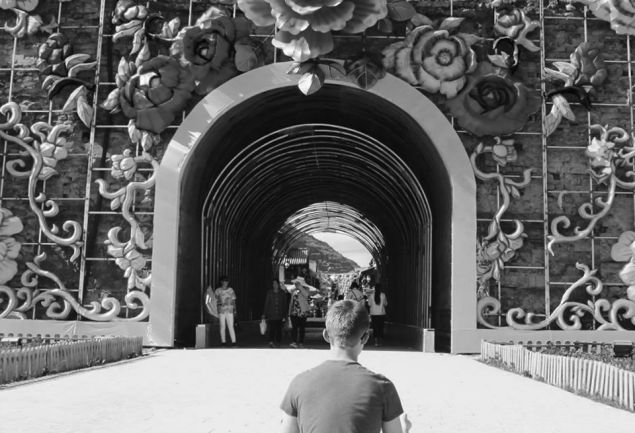 I choose to travel with Where There Be Dragons because I really wanted to do something different in terms of traveling. Instead of traveling to volunteer and embark on a service learning initiative, I decided I rather wanted to learn service.
I truly believe learning service is much more beneficial to both self and the communities we visit.
Additionally, Dragons designs their courses to help young adults develop the self-awareness and cross-cultural competencies to be active participants in a global community. Dragons is able to accomplish this mission through their three core values which indeed flourish in their programs: global citizenship, self exploration, and leadership and skill building.
Dragons' core values are indeed integrated into daily life on course. Whether you're asked to book bus tickets for the group or plan a week of activities, us students were offered daily opportunities to develop new skills and to strengthen our abilities as a leader and a global citizen.
What did your program provider (or university) assist you with, and what did you have to organize on your own?
Where There Be Dragons assists its students with absolutely everything, from pre-course, to on-course, to post-course transition. A major part of Dragons however, is assisting its students in the post-course transition.
Because Where There Be Dragons offer highly authentic travel programs, they want to make sure that us students are able to transition smoothly back into our daily lives, while also still reminiscing our experiences while on course. They do this by providing much reading material and being willing to speak to students via phone at any given time.
What is one piece of advice you'd give to someone going on your program?
One piece I would give to someone going on a Dragons' course is to be ready to learn. On my search for meaning; I learned that one's philosophy on happiness will change depending on where you come from. Happiness - a paradox of itself is something that I much analyzed when I was with my homestay family and prospective students will without a doubt need to be ready for a learning experience like no other.
What does an average day/week look like as a participant of this program?
An average day on my course included much backpacking and traveling around the country. Each Dragons program has several program components; so to speak for all of them, I think that would be impossible because they are all diverse.
Going into your experience abroad, what was your biggest fear, and how did you overcome it and/or how did your views on the issue change?
Going into my experience abroad, my biggest fear was the part of the program in which I would have a homestay. An essential part of Dragons is having its students be part of a homestay experience, and I myself was not very comfortable with this component of the course. Because I did not speak the language of my homestay, nor understand the culture of my homestay family, I was quite filled with fear both prior and during my stay with my host-family.
However, now that I have completed such task of staying with my family, I now wished I had not been afraid, and rather fully immersed myself as much as I could to deeply understand the culture and language of the Tibetan People.
Is there anything you would have done differently during your time abroad?
Yes, there are some things I would have done differently now that I am back in the comfort of my own home. One major thing I would have done differently is work harder to find my authentic self; doing this by fully immersing myself into the culture of my homestay family. By doing this, I truly believe I would have developed a deeper self-discovery experience during my time with my homestay family.