Why did you decide to volunteer with HELP in Thailand?
Krystal: I had heard great things about HELP from various friends I knew who worked in HELP's administration. Once I understood HELP's philosophy, of sending students off around the world to implement their own development projects, I was beyond excited. It was a natural partnership. I chose Thailand because I knew I wanted to work in Asia to fight against human trafficking. Thailand was the obvious choice.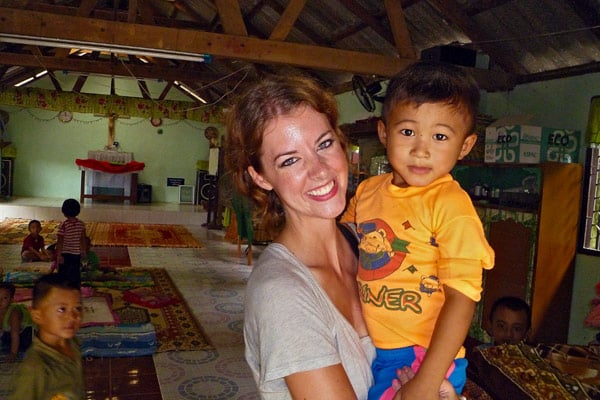 Describe your day to day activities as a volunteer.
Krystal: My days were packed as a volunteer. Half my week was spent getting up early, and spending hours on the public bus to get up to the border town of Mae Sai where I worked with DEPDC, an anti-human trafficking organization. At DEPDC we would teach English classes in the mornings, and in the afternoon some days we taught art, dance, and other creative classes. We also spent a lot of time talking video and pictures, as our team was working on putting a video project together for a media campaign for DEPDC. We would get home most days before dinner and had the nights free. The days I did not go up to DEPDC were spent either working on other projects, researching, planning lessons, or editing video and pictures.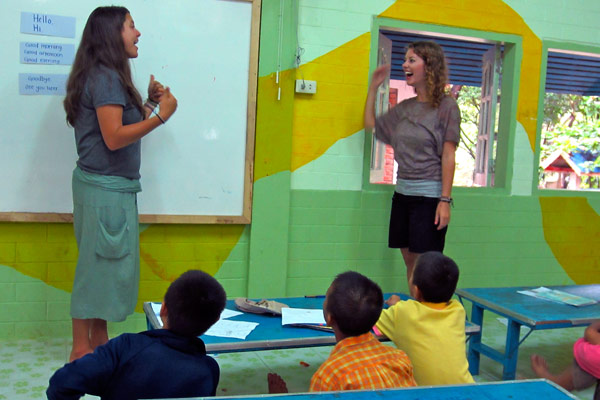 How has this experience impacted your future?
Shannon: This experience has solidified by resolve to attend graduate school and pursue a Master's in International Policy. I already knew I was interested in working in the international sphere with non-profits, but had no experience actually on the ground with NGOs before going to Thailand. I learned a lot in Thailand, about NGOs, development work, and the good, and sometimes bad, effects they can have on those they are helping. I would never have gained this knowledge if I had not taken the leap of faith and going to Thailand with HELP.