Why did you decide to volunteer with DWC in Swaziland?
Rob: I did all my university studies in Sub Saharan African history. I intended to do a Cape to Cairo trip, but a wedding and three children delayed that. Our eldest son met Wayne Mcran (from DWC) on a flight to Australia and subsequently set up the ten year project to Swaziland. I went with William, four years ago, and saw the need and the impact that our son had had, and was hooked. I've been three times and now have many friends in Swaziland. I find it an honor to meet up with them and try to help them out a little bit. When friends tell me how "good" I am, I don't see it that way, as I think it is so personally rewarding to see my friends.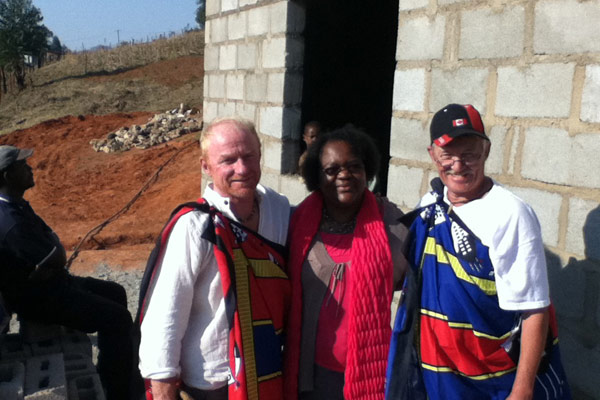 Describe your day to day activities as a volunteer.
Rob: This is another anomaly, as I really enjoy the days of working with new friends. I have to admit, that at age 60, sometimes it is tiring, but at the end of the day it's a great feeling to know I've helped my friends. This past trip, we left our accommodations at 8:30 and didn't get back until 6:30 at the earliest, but that wasn't a hardship. One of the projects that we were working on was a garden at a preschool that I worked on four years ago. I can't explain the satisfaction of seeing the fruition of our efforts, in a place where the people are so proud and friendly, so welcoming - but in need of our help.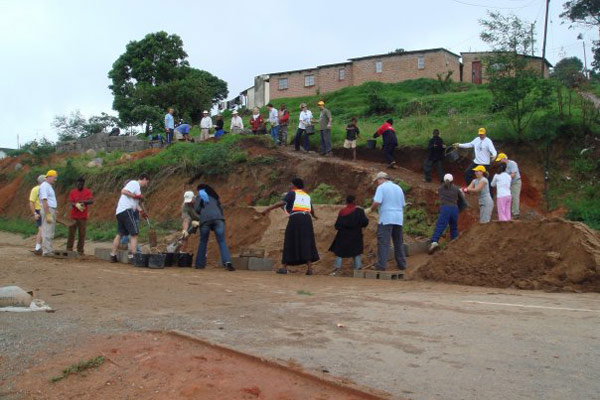 How has this experience helped you grow personally and professionally?
Rob: I am retired, so I don't have the contacts that I used to have as a teacher. Saying that, I am committed to Swaziland, and I plan on returning each July for as long as I can. Last year I lead a team of friends, who are equally moved by the experience, and most are returning with me next year. It is hard to explain the intrinsic reward of helping my Swazi friends, but it is the force that drives me.