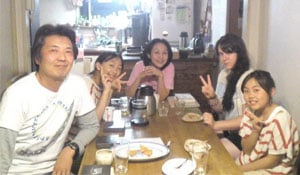 Why did you decide to volunteer abroad with CHI in Japan?
Sarah: I wanted to do something different and get a chance to explore a world that I have read so much about through my history text books. Also I do volunteer work with my local Japan-America Society, University of Pittsburgh Asian Center and participate in my Universities Japanese club. I really wanted to get an experience with the Japanese culture, history and language first hand. After looking at several programs, I felt CHI was the best choice. The program gives you an opportunity to explore new worlds by volunteering time to teach English as a second language.
Describe your day to day activities as a volunteer.
Sarah: I would eat breakfast with the family before the children would go to school and the parents went to work. I would prep for the children's lesson before going out in town or go to the local cities to explore. I would return before the children got home and we would have a lesson sometimes before or after dinner. We would play games together, the children loved the game "Go Fish". After that, I would sometimes go out for a walk to the park. Being that it was very hot in Japan, night time was a cool time to walk around. I enjoyed going to Kyoto for historical site seeing, however I enjoyed Nara the most since it reminded me most of my home, being surrounded by woods. I would meet new people and occasionally we would get together and eat Japanese cuisines or go out for coffee. During the weekends the family would take me out to historical places around the area. It was a real treat as it was fun being able to spend time with the family. Everyday was a different experience.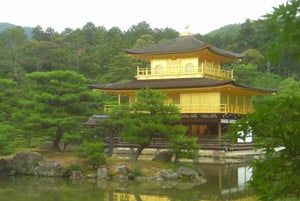 What made this volunteer abroad experience unique and special?
Sarah: Meeting new people and trying new things was really amazing. I tried taiko drumming, learn the culture and language, and even participated in learning Japanese Tea Ceremonies. With the new friends I had made, I got to experience a few Japanese Festivals. But I must really thank my host family for making me feel at home and having me be apart of their family. I could not have asked for a better family, they have made the experience wonderful and unforgettable.
How has this experience impacted your future? (Personally, professionally, etc)
Sarah: I must say the experience of volunteering in another country as well as getting to know the people and culture really made an impact on my future goals. It made me realize what it was I really wanted in life and what I wanted to do both in a professional and personal level. As a student, most of us are unsure what we want to do with our careers till it happens. I spoke with students in Japan, with professors and everyday people from all different paths.