Why did you decide to volunteer with IVHQ in Ecuador?
Erin: My friend Chelsea who was our team leader decided it. MAD was the organization she found that would allow us to teach performing and creative arts, to build something concrete (Chelsea had built a school building on a previous volunteer trip) AND to experience the local culture with the safari/beach trip option at the end of our stint.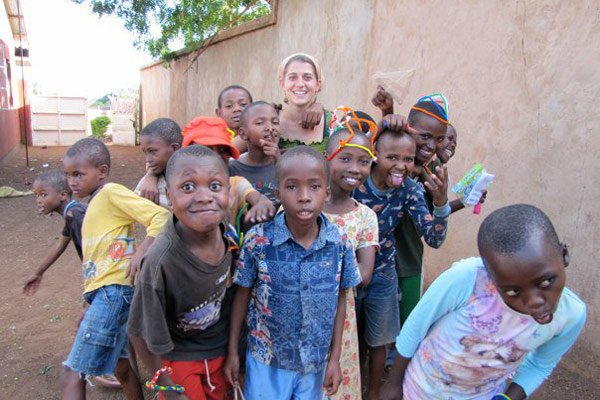 Describe your day to day activities as a volunteer.
Erin: Wake up, eat a fantastic breakfast (mmm, bananas and local peanut butter and jelly), drive to Royal School in Himo, help build the library alongside local workers, eat lunch at the school (ugali and beans!), teach arts in the afternoon, drive either to Kilimanjaro Kids Care (one of the orphanages supported by MAD in Moshi) and spend time with the kids reading, playing, crafting, etc., or drive back to Moshi town and hang out with at-risk youth at the local YWCA, hanging out or learning local dance and song. Have dinner out or at home. Hang out till bedtime. Sleep :)
What made this volunteer experience unique and special?
Erin: Being able to go back to Africa (I lived in Malawi for 8 years as a young girl) was a dream come true. Seeing Mt. Kilimanjaro and Ngorongoro Crater were also ridiculous dreams come true. But I think the honest connections we made with people, the children, the youth, the local MAD staff, were what cemented the experience in my heart. Maybe that's not unique to MAD, but I know that this aspect of volunteering is very important to them. They certainly achieved it with me.
How has this experience helped you grow personally and professionally?
Erin: I am determined to go back and volunteer - mostly with MAD, in any of their locations, but especially to Africa. It cemented my dream of working in the international development industry in Africa. It has made me a lot more conscientious of how I spend my money and made me appreciate peace and quiet. We all had culture shock once we got back from the amount of traffic alone! That was really bizarre.