Why did you decide to volunteer with Projects Abroad in South Africa?
Emily: I decided to volunteer abroad in South Africa because I was really interested in South African culture. It sounds silly but in fifth grade I was obsessed with zebras and this got me interested in learning more about Africa but later on in middle school we started studying Nelson Mandela and my focus shifted from the physical aspects of the country to the unique cultural characteristics of South Africa specifically. This prompted me to start learning some Zulu my sophomore year of high school and the following year I applied and was granted a fellowship to fund my trip!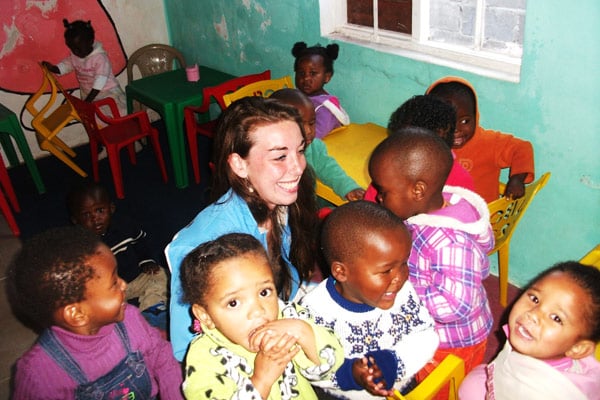 Describe your day to day activities as a volunteer.
Emily: Every day the van picked me and the other volunteers living with my host family and we headed into Vrygrond, a township outside of Cape Town, where I went to Masikuhle Educare to help the kids with daily activities. This included feeding the little guys, teaching the older kids how to write their names and lots of singing, playing, and laughing. Everyday at noon time the kids go to sleep for a three or four hour nap because for a lot of them it wasn't safe to sleep at home. There wasn't much for us to do so this ended our time there.
In the afternoon I would take the train to Muizenberg where myself and other Surf Project volunteers taught local kids how to surf and swim. This meant some fun warm ups on the beach including sandcastle building, practice paddling, and beach races until we took to the water and helped instruct the kids on when to paddle and stand up and pushed them into waves. This brings us to about five in the afternoon and after we helped the kids wiggle out of wet suits the other volunteers and I would grab some food and return to our host families later on.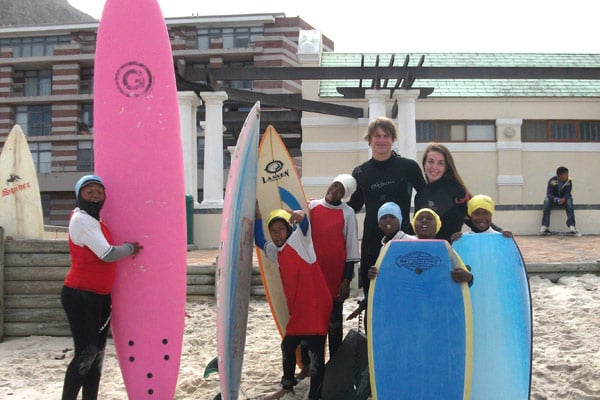 How has this experience helped you grow personally and professionally?
Emily: This experience has absolutely impacted my future, I have always wanted to go into medicine and this made me only want to pursue this field more because I think you can offer so much to people when you have these skills. I now know I want my focus for university study to be a human rights major with a pre-med concentration.
This experience has also made me realize what an amazing opportunity I have to work and go to school everyday and to take advantage of every opportunity presented to me and hope that an opportunity to return to South Africa comes soon!