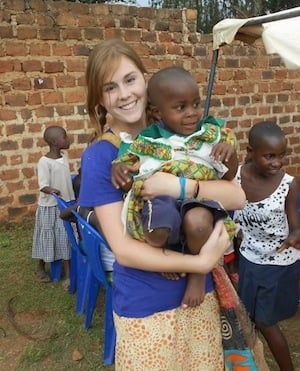 Why did you decide to volunteer abroad with HELP International in Uganda?
Elise: I have always wanted to go to Uganda after studying it for a high school project. I started looking for a program to go with during my sophomore year, and Help International was local. It was started by students that went to my University. It was inexpensive compared to other programs I looked into, and it allowed me to pick my own projects and serve others in a way that I could use my interests and skills.
Describe your day to day activities as a volunteer.
Elise: It really depended on the initiative we took. We usually woke up around 7 or 8, ate breakfast, and then worked on our projects until 6 or 7. At that point, we had hired cooks for the weekdays who made dinner for us, and then we would have team meetings, or just hang out with the rest of the team. Day to day activities included meetings with local leaders, writing weekly reports, looking for new partners, assessing living conditions and community needs, writing proposals, gathering materials, researching new ideas... etc. No one was making us do anything- there were no assigned projects. You really had to be self-motivated and willing to problem solve in order for your project to be a success. When I first arrived, I realized how little time I had there, and made it my goal to spend every minute I could working, so when it came time to leave, I wouldn't have any regrets about how I spent my time. We also spent sometime traveling and touring the country, but really only on the weekends.
What made this volunteer abroad experience unique and special?
Elise: I think for me, the experience was unique and special because it was something I always wanted to do, and because it came at a point in my life where I needed to discover myself, who I was, what I wanted out of life, and really learn more about the world that I lived in and get a cultural perspective completely different from my own. It really was a turning point in my life, because as I look back, before I went to Uganda, I was a little immature, naive... not that I was so knowledgeable when I got back, but I think I did acquire an open mind, curiosity, and the desire to question things instead of just going along with the band wagon. I met some truly inspirational people who have changed my life, I saw some incredibly beautiful places, and I was inspired to be better in all aspects of my life.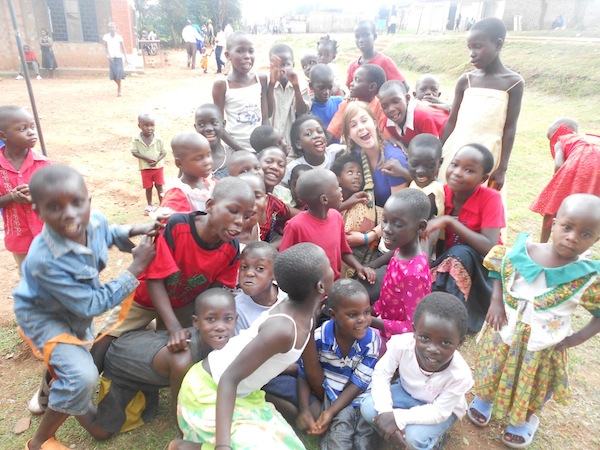 How has this experience impacted your future?
Elise: As stated above, it made me want to be more aware of what was going on around me. It instilled in me the desire to be truly passionate about something and really work hard at it. It made me more humble, and grateful for what I have. Surprisingly it also confirmed that the major that I had finally decided on a few months previous was the right one for me, because I got to experience what it would be like with that profession when I was in Uganda.