Why did you decide to volunteer with Travellers Worldwide in Zambia?
Anna: I chose Travellers Worldwide back in 2006 because the company was recommended by a friend who had used them to travel through Africa. They thoroughly recommended them as they look after you and make sure you trip is planned and organized as best as possible. I liked the idea of Zambia as I knew the weekends would be filled with exploring the culture and amenities close by, like the Victoria Falls and Mosi-ao-Tunya National Park. Also this was a new country for Travellers Worldwide, so I was excited to be one of the first to experience it!
Describe your day to day activities as a volunteer.
Anna: It's hard to describe a 'typical day' as there is always something different going on. Whether you're at school or in your hostel, or even just walking around the town. Every local that you meet will always be very respectful of you, so much so that they will always want to walk with you and talk to you. It can be intimidating at times and if you're on your own, but you know they mean well.
To start a school day off I'd get up at 6.30am, and at that time of day it feels very cold! Day times are very warm but as soon as the sun goes down (the mosquitos favorite time of day!) it gets very chilly. I would then get my sandwich that the chef makes for us and wait for the taxi to pick me up. There were two of us teaching at the same school but the other girl was staying at a different hostel up the road. Once we arrived at the school we would go into our allocated classes, I was teaching 5-6 year olds. They were absolutely fantastic! Held onto everything you said and always very keen to join in when they could, very eager to learn, English was one of around 4 different languages that they knew even at such a young age.
On days when we had assembly's the kids would get very excited as it gave them an opportunity to perform something for everyone. We'd have the assembly outside and the Head Teacher would always give me and the other volunteer a huge wicker chair to sit on, we were treated like royalty. It can be overwhelming at times because all you want to do is be equal with them and not get special attention, but you just have to remember that they are so grateful for you being there that they want to show their respect in any way possible. The children would sing songs, these would always be educational for them, songs about aids and the dangers that go with it. They also sang a lot about their country, one line that will always stick in my mind "Zambia, the heart of Africa!"
Whilst I was there I was lucky enough to help them with their sports day. There was an amazing team spirit and even the teachers had a race! We also went to the local museum, where the children were extremely well behaved and focused on the joy of seeing new things. School would end around 1.30ish which meant we had the afternoon to do whatever we wanted, most of us would go to the local orphanage and play the children there. It was sad to see so many children without their own families and scary to think of their futures, but just seeing their happy faces and joyful attitude to life brings a whole new meaning to the word 'hope'. They had a huge mural on the wall of the orphanage that they'd all taken part to creative, it was of their dreams and aspirations, there was even a spaceman on there and it just makes you smile because each of those children have just as much right to dream the things we do.
I went when I was 18 and had my 19th birthday out there. Everyone was so lovely making me cakes and cards and CD's of some of the music! It was amazing and definitely one of my best birthdays ever, we went on a sunset cruise along the Zambezi river, good food, good company and a giraffe or hippo every now and then. What more could you ask for?!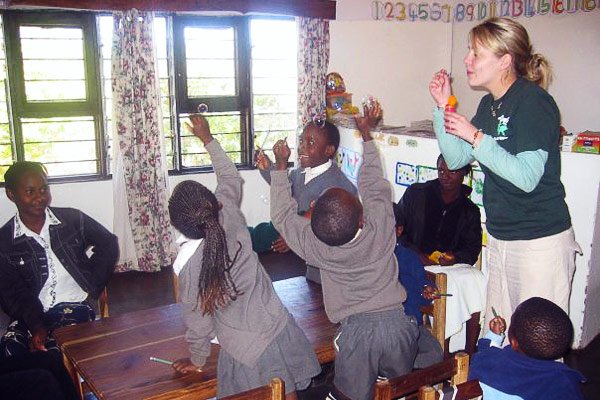 How has this experience impacted your future?
Anna: I am so very grateful for my whole experience and it definitely made me into and more confident person. It is a whole new world to open your eyes to and see amazing things that you couldn't even dream of. An experience that I will never forget. And it gives you a hunger to do more. In 2010 I went travelling to many different countries and taught in a school on an Island off of the Cambodian coast. Another extremely rewarding experience. Watch out for the bug-you'll catch it!