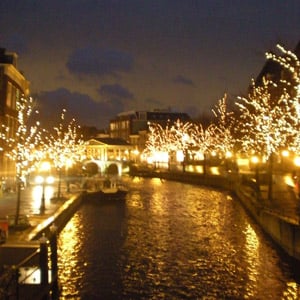 Why did you decide to study abroad with CCA in the Netherlands?
Hannah: When I started as a student at Central I really didn't think a whole lot about studying abroad, but the school really encourages its students to go abroad as part of the college experience. It was hard not to catch the "travel abroad" bug listening to my friends and fellow students share their experiences.
I chose the Netherlands because it's not the most popular program at Central, and I wanted to go somewhere off the beaten path. I was also already done with my major/minor so I wanted to choose a program that had a focus outside of my main course of study.
Many of the classes offered through the program are arts classes, which was a nice change of pace for me. I felt like the Netherlands was also appealing to me because the culture is not so different from the US that I would be incomplete culture shock but it was still a new culture that would allow me to see and experience new things--plus I thought it would be interesting to take a Dutch language class!
What made your study abroad experience unique and special?
Hannah: Of course it's amazing to be living in another country, traveling around Europe, experiencing new cultures, meeting new people, seeing famous landmarks and works of art.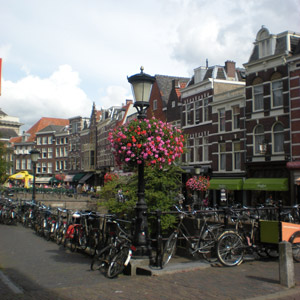 In regards to the Netherlands program specifically, I loved that the program requires a Dutch language class.
Most people in the Netherlands speak English fluently, but learning even a little bit of the language gave us a deeper appreciation for the culture.
I also loved that we lived in an actual student housing facility with other students from all over the world and the town we lived in, Leiden, is a university town, so it was easy to feel at home. It was also so easy to travel around the country, we had lots of opportunities to see new cities/towns and spent some time in the country as well.
The pace of life in the Netherlands was so much more laid back than in the US, they know how to enjoy themselves and just relax, which was so refreshing.
How has this experience impacted your future?
Hannah: Studying abroad is such a learning experience, inside and outside the classroom. I broadened my horizons by studying the language and taking classes outside my normal course of study, and interning at a Dutch non-profit organization gave me real life work experience that's invaluable to any college student about to graduate and enter the workforce.. But studying abroad also taught me self dependence.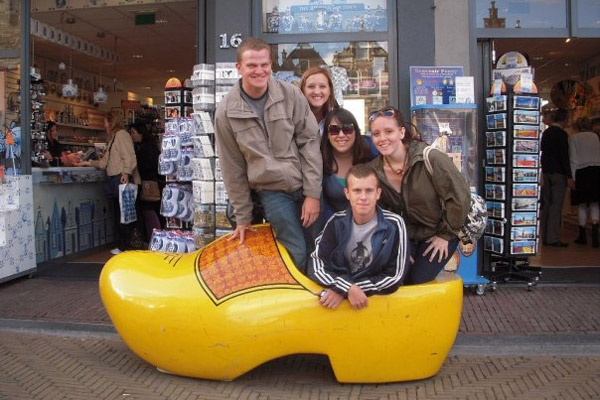 Yes, we had a program director who was always there if we needed anything, but so much of being abroad is about being independent and making your own decisions--about taking that step out the door even when you don't quite know what's out there.
I fell in love with a country I originally knew very little about and now am determined to make travel a part of my future and hopefully my career.