Why did you decide to study abroad with USAC at Tuscia University?
Monica: Going to Italy had always been a dream of mine, since I was a child. Both of my parents were born and raised in Italy, but I had never had the opportunity to go until I decided to look into a study abroad program. When I found out about the USAC program and the two options of either Torino or Viterbo, I had a difficult decision to make. Although I have some family that live in Torino, I wasn't too fond of the idea of being in a large, industrialized city.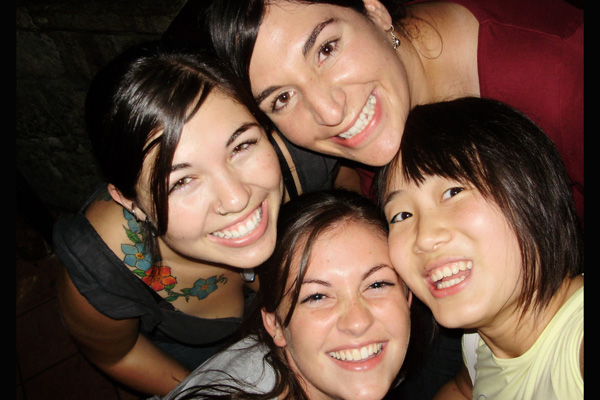 When I looked at information about Viterbo, even though I had never heard of it and neither had my parents, it seemed like a place that fit me. It was a smaller, historic town in the region where my parents were from. I felt like if there was any place that I could study at in Italy that could bring me back to my roots, it was Viterbo. I have never regretted that decision or the wonderful experience that I had there.
What made your study abroad experience unique and special?
Monica: As utterly amazing as Viterbo was, the people that I got to share my experience with were what made those 10 weeks I spent that summer unforgettable. Somehow I drew the lucky card and ended up with the people that I did. We had our Italian summer adventure and the bonds that we formed we still keep intact as we've held group reunions in both Las Vegas and San Francisco, among other smaller ones. I can't say that every study abroad group is going to feel as connected as all of us did, but I would say that it is worth the risk, even if all you get is a trip to this enchanting town in central Italy, which I doubt is a bad consolation prize.
How has this experience impacted your future?
Monica: My study abroad experience has encouraged me to keep traveling and has definitely built my character as an individual as well as my esteem. It taught me about the amount of courage that I have and showed me that unfamiliar situations aren't as scary as they seem. I went to Italy alone and terrified about the future unknown, but I came back with enough memories to fill a novel and enough great friends to inspire the quirky characters in that novel.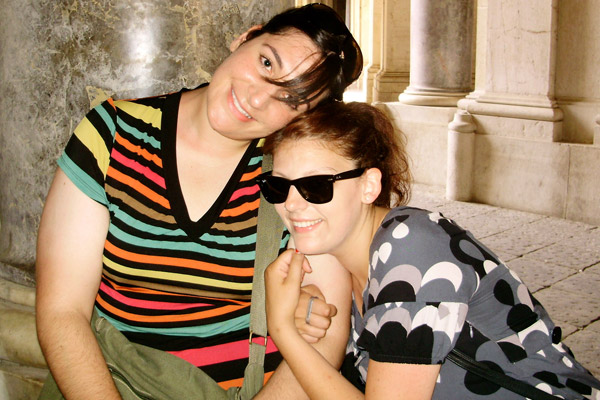 Without that experience, I doubt I would've had enough determination and confidence to uproot my life from Flagstaff, AZ to Sheffield, UK in pursuit of a masters in sexual and relationship psychotherapy. I have continued to travel throughout Europe since moving to Sheffield in September of 2011 and can proudly say that the next country I visit would require me to start counting the number of countries I've been to on my hands and toes. I don't know if I entirely owe where I am at in my life right now to that summer in Viterbo, but I do know that I can't rule out its significance.