Why did you decide to study abroad with AIFS at the University of Salzburg?
Robert: I chose to study in Salzburg because of its central location in Europe, which allowed me to travel throughout the continent relatively easily. Also, the city is situated in the foothills of the Alps, which provided the perfect backdrop to the beautifully preserved Austrian city.
What made your study abroad experience unique and special?
Robert: My study abroad with AIFS in Salzburg was a once in a lifetime experience. I met people from all over the United States and many European countries, with various backgrounds with whom I have be become lifelong friends with. Our shared interest in travel and new experiences is what brought us together, and the adventures we embarked on have made it a lasting friendship.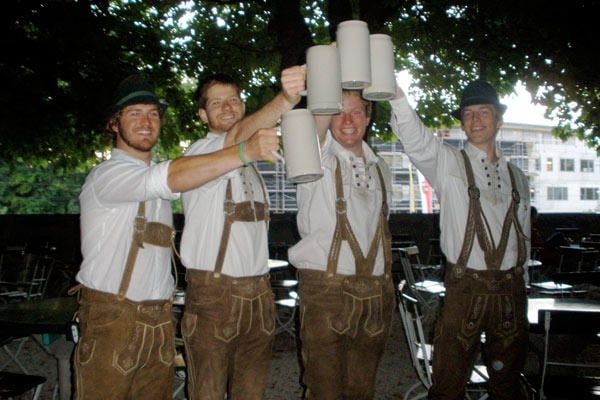 Salzburg was a perfect location to study because it combined the feel of a traditional Austrian city with easy access to the rest of the continent. Having traveled throughout Europe, I believe Salzburg is the most beautiful city in all of Europe. Additionally, I was able to see first hand many historic sites you can only read about in books and view online.
How has this experience impacted your future?
Robert: This experience has given me the confidence to easily travel to new places without any anxiety. Studying in Salzburg has given me the opportunity to really develop an appreciation and love of a foreign culture. Through my experience I was able to learn a foreign language and take part in many of the local traditions. Studying with AIFS has opened my eyes to the vast cultures of the world and shown me that there is always something new to discover. I enjoyed Salzburg so much that I have been back several times to visit my new friends.