Why did you decide to study abroad with AIFS at the University of Salzburg?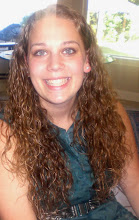 Emily: I decided to study abroad with AIFS because they worked directly with my university and had professional and exciting programs I wanted to experience. I chose the University of Salzburg based on the variety of classes offered, the central location of Austria in Europe, the amazing excursions offered and the affordability of the program in general. Salzburg is an absolutely beautiful and wonderful city!!
What made your study abroad experience unique and special?
Emily: This study abroad experience changed my life. I was able to fully experience a different culture and immerse myself in everyday Austrian life. I had not taken any German classes before studying abroad and as the months went on I learned more and more. Additionally, I had the opportunity to visit museums in Vienna, participate in a sleigh ride in the Austrian mountains, hike to ice caves in Austria, explore the city of Prague and much more! Where else in the world can you do all of this?
How has this experience impacted your future?
Emily: Studying abroad has impacted my future in every way possible. I am able to see the world with a different point of view every day because of my time abroad. As a nurse, I am continually working with patients from many different cultures. My study abroad experience has helped me to become a more caring, culturally sensitive, respectful, and open person. Personally, I continue to keep in contact with many of my fellow study abroad friends. I have visited many of them in the US and they have also visited me in Austin; these are lifelong friends that I have made studying abroad. Since my time abroad, I am hooked on traveling and love to go new places as often as I can. Before studying abroad I had never been out of the country. I can proudly say I have been to 18 countries now and can't wait to add more to the list!