Why did you decide to study abroad with AIFS in Austria?
Tien-Wei: As a Piano/conducting major, doing any kind of internship wasn't in my college plan, so I started looking for a study abroad program. That's when I found you guys, I mean, Austria: a place for Beethoven, Mozart, Chopin and many others. That's when I knew I couldn't miss this chance. Although I had been to Austria many times (3+) already, I never studied there; guess I just wanted to feel what it was like being a real music student.
What made your study abroad experience unique and special?
Tien-Wei: I have to break it into two parts. First, as a backpacker, I love getting lost, even though I have a map I love to wander around till I have no idea where I am. This time I didn't even need a map because I knew if something happened I could always call the office to help me, but luckily that never happened.
Second, the most unique part of this study abroad is that I was the only male in the group. 1 out of 21. That's also why I named my review "one of the kind" :p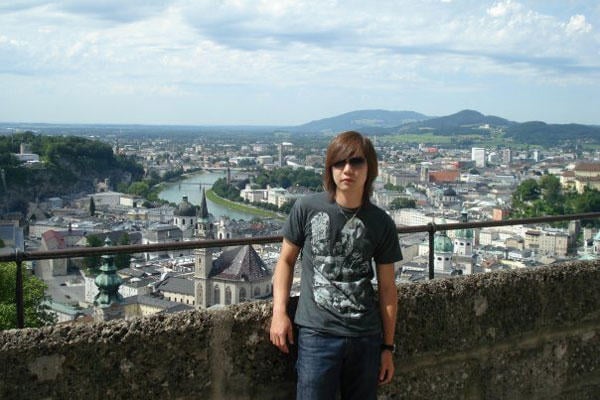 Learning music in Austria was the most special part for me. As I said, I had been to Austria many times, but this time I got to study there, see how the music program works, practice, socialize with local music students. I made a few friends and we still talk music through email these days.
How has this experience impacted your future?
Tien-Wei: I already decided that I am going to Austria for grad school. As I mentioned, I made some new friends there, we are hoping to get together and play in the grand hall one day, it's a big dream, but thanks to this program, I know where I am supposed to go.