Why did you decide to study abroad with AIFS at VUW in NZ?
Kelley: I decided to go with AIFS because of the many program opportunities that AIFS offered throughout the semester at VUW. AIFS was very helpful during the process helping students to assist in setting up classes and housing. I went with New Zealand because of the many travel opportunities the country has. New Zealand is said to be the adventure country of the world as well as being the most beautiful country in the world.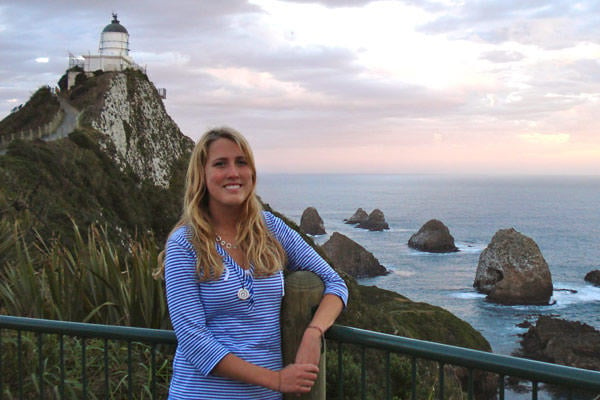 VUW was a great school choice because the school environment was great. VUW had events for international students as well as many clubs to join. The main reason I picked my program was for the capital city Wellington. The city is one of the most beautiful places I have lived and the environment was amazing. There was always something going on in the city to keep students busy. AIFS really helped to set up the students very well when we first arrived in our new home.
What made your study abroad experience unique and special?
Kelley: Before arriving in New Zealand, I really liked that there was a program stay in Fiji. It was a nice transition to life in the pacific as well as a nice time to bond with the other AIFS students. AIFS also planned trips with our group so we got to see other parts of New Zealand which was a great experience. My experience was so special because of the people I met. I made some of the best friends in my life through study abroad.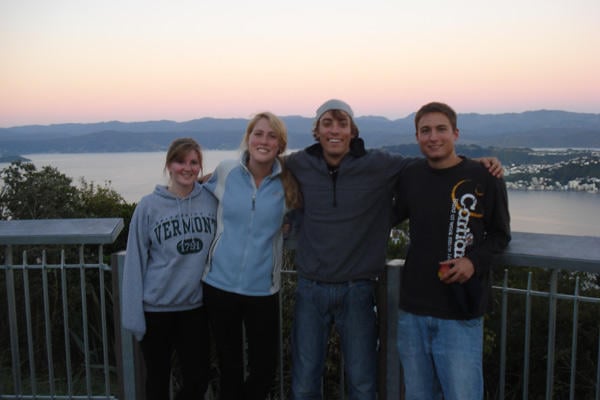 The people of New Zealand also helped to make the experience great by being very kind and welcoming. My experience was so unique from other study abroad experiences due to the travel. On my spring break and on many weekends I was able to rent a car and drive around the country. Being able to take the travel experience in your own hands and travel on your own is amazing. I spent two weeks driving around the whole south Island seeing as much as possible of New Zealand.
How has this experience impacted your future?
Kelley: This experience helped my future in many ways. Personally I learned so much about myself, and about the world. Having the opportunity to live on the other side of the world really taught me to be independent and responsible. Professionally I learned more about what I would like to do with my profession. I would love to continue to travel and even go back to New Zealand. On a resume it looks great that I have done a study abroad, and the interviews I have had asked me about my experience. Academically I learned a lot about life in the pacific. I learned about New Zealand history as well as many other neighboring islands. This experience truly shaped my future to a positive one.
Check out Kelley's video of her study abroad experience in New Zealand with AIFS: