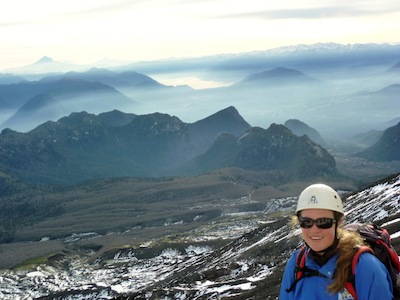 Why choose ISA?
Aspen: I chose to study abroad with ISA because I felt that ISA really went the extra mile as far as supporting students while abroad, and ensuring they are matched well with host families and classes. I felt my study abroad experience was really special because of the huge improvement in the Spanish speaking abilities, as well as the amazing Chileans I met. Although I have grown up traveling all over the world with my parents, studying abroad was special because I was completely immersed in the culture and language. Professionally, I hope my study abroad experience, and ability to speak another language will open doors for me.
What was your typical day like?
Aspen: Typically I would wake up in the morning and have breakfast with my host mom and sister, walk down the hill with my host sister to the metro station, and take the metro to class. I would either return home for lunch with my host mom or eat in the ISA office across the street from my classes. In the afternoons I would usually explore the cultural hot-spots and architectural wonders of Valparaiso or Vina del Mar. I would return in the evenings for a light once for dinner and most days visit for quite a while with my host mom after dinner!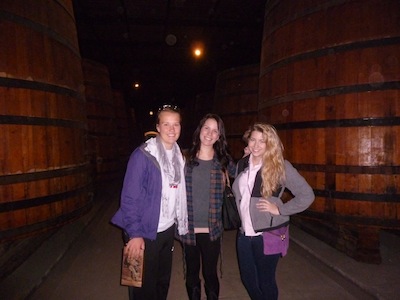 What was the highlight of your trip?
Aspen: The highlight of my trip was definitely all the amazing people I met and the places I explored. My experience with my host family was awesome. I really made a good connection with my host mom and sister, who I still communicate with on a weekly basis. On the weekends, I traveled every weekend to Argentina, Patagonia, and Chiloe. I really enjoyed my weekend excursions that I planned on my own because I was able to explore some other parts of the country/ world!