Why did you decide to volunteer with A Broader View in Zambia?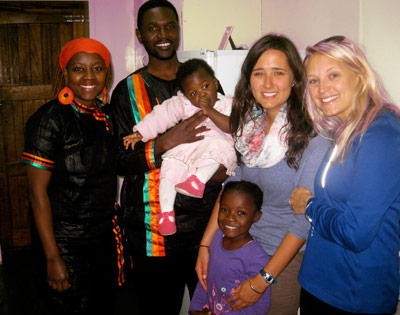 Sarah: Without a doubt, it was ABV's prompt responses and pre-travels assistance that sold me. They answered my questions at all hours during the day/night and every day of the week (I don't think they ever sleep!). I also wanted an organization that wasn't affiliated with any religion, and ABV was one of the few organizations that wasn't. I tend to be an independent traveler- I like to make my own schedule, have the flexibility to travel alone and to various cities and countries when I'm overseas, and ABV was assuring that I would have all the independence that I wanted when I was in Zambia, and they totally right.
What made this experience unique and special?
Sarah: I think many components contributed to the experience being very special, but I think just going there alone and having to be open to meeting so many new people made the trip what it was.
Describe your typical morning on the program?
Between living in a compound full of roosters and in a house with a baby, my mornings began quite early and always with many cups of instant coffee. Because the bus into town didn't leave until 8:00 a.m., I used those few hours beforehand for "me" time- to journal, send emails home, make travel plans, eat breakfast, etc. I would then catch the bus into town, which turned out to be one of my favorite parts of the day. The Zambian bus "system" is hands-down the most chaotic public transit system I've ever been on. It was always an adventure and I never knew what I would see on it. It wasn't uncommon to pack 30 people, a goat and multiple chickens into a 10-passenger bus/van. As long you're equipped with a sense of humor and a high tolerance for people being within your space, it's quite fun(ny) and a great opportunity to practice Bemba or Nyanja with locals.
My bus trip into town was about a 30-minute escapade and then I would drop off and walk an additional 15 minutes to work. On the days that I was working at the office with Advocacy for Juvenile Justice (AJJ), I spent my mornings either doing research for the assessment and report I was co-writing or in meetings with different governmental and judicial officials in Lusaka. On the days that I spent at Kafwa, the drop-in center for vulnerable and orphaned children, my mornings consisted of lesson teaching, individual tutoring and teaching the children various life-skills activities.
Typical afternoon?
On the days I spent at AJJ, my afternoons were pretty similar to my mornings, although I'd say a majority of my afternoons were in meetings. As a blonde-haired, blue-eyed American, the governmental officials were usually rather hesitant in our meetings to release information regarding the status, rights and treatment of juveniles in detention facilities (the subject of the report I was writing, but aside from that, I really enjoyed those meetings and learned an incredible amount rather quickly about the juvenile justice system.
My afternoons were also quite analogous to my mornings during my days at Kafwa. Aside from teaching in the afternoons too, I helped the older girls at school cook lunch for the other 30 children. Not being talented in the kitchen what so ever, this was their opportunity to be the teachers. The 13-year-olds gave me my first lesson in nshima-making over a charcoal fire, how to kill a chicken and de-feather it. Cooking with the girls also gave me an opportunity to bond with them and for them to learn to trust me and open up about their difficulties, struggles and dreams.
Typical evening?
I would typically leave work each day by 5 p.m., take the 30-minute bus ride home and immediately go out for a run. I was training for a marathon during my time in Zambia, and my post-work long runs were a really great way to debrief after full days, get fresh air and enjoy quite, country roads. Often my runs would be at sunset or after dark, so I was able to see some beautiful African sunsets and open, star-filled skies. Once I was home, I would take my cold-water bucket bath and then eat dinner with my host family. Olivia, the lady I lived with, cooked traditional Zambian food for every dinner- nshima, rape (similar to Chinese cabbage), sweet potatoes, beans, etc.
On the nights that I didn't go back after work, I would meet up with other ex-pats I met in Lusaka for dinner, drinks, etc. It turned out that I was able to keep a really normal balance between time at home with my family and much-needed social time and bottles of wine.
What was the highlight of your experience?
Hands-down, the highlight of my volunteer experience was my time spent with the children at Kafwa. I actually hadn't known about this component of my time in Zambia before I got there, but it ended up being a wonderful surprise. The full-time volunteer teachers were astonishing people who I made fast friends with. But the children touched me so deeply. Despite their young ages, they were incredible brave, warm and loving children. I was taken back by how quickly they opened their hearts and lives up to me, and how quickly I was able to bond with them. The relationships I built with the children were far worth the trip alone.
My overall time in Zambia was beyond what I thought it would be. I fell in love with Zambia and her people, as well as the culture, nightlife and the ex pat community in Lusaka. It's definitely what you make of it though, and a positive, flexible attitude is the one necessity you must have. Nothing ever went as planned, my expectations were be both exceeded and not me, but I've made friendships that will last forever. Aside from the work with AJJ and Kafwa, the thing I would absolutely do again was the extensively traveling and exploring in Zambia and in various neighboring countries.
How has this experience impacted your future?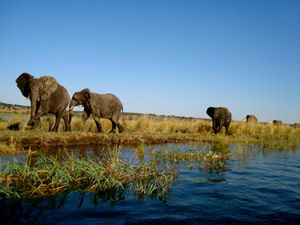 Sarah: I was stretched, transformed and empowered in ways that I couldn't have anticipated. No doubt, some days were very difficult and pushed me far out of my comfort zone. But I think those were the moments that mattered most and impacted me so strongly.
Professionally, it solidified why I am pursuing a law degree, specifically in human rights and sexual exploitation. Having the opportunity to learn about and engage with survivors of terrible human rights catastrophes in Lusaka has forever impacted my personal and professional goals.