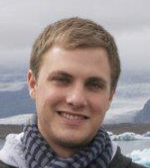 Why did you decide to study abroad with SIT?
Josh: I decided to study abroad with SIT before I had any idea where I wanted to go. The experiential learning and independent research model deeply appealed to me, and my actual study abroad experience confirmed how crucial those elements are.
What made this study abroad experience unique and special?
Josh: This program was really all about making an interdisciplinary topic extremely personal. I built incredible relationships with people of all stripes of Nicaraguan society, and, with facilitation from SIT, I not only learned but also became deeply conscious about my discipline in the Nicaraguan context. I cannot overstate how important this program has been in my academic and personal development during my college experience.
What were your programs' highlights?
In terms of academics, I would have to choose two highlights. The first was the series of seminars with our senior lecturer, Dora María Téllez, on Nicaraguan history. She was incredibly knowledgeable, engaged students, and was charismatic to boot—not to mention her personal history as a commander of the Sandinista mission that occupied the National Palace as the National Assembly met in 1978. We covered topics from the lasting effects of 'mestizaje'—the mixing of cultures and ethnicities that began in the colonial era—to the nature of political leadership in the country.
The overall highlight of the program was the ISP, in which we all developed and executed independent research around the country using the methods we learned through the Field Studies Seminar. I traveled to Bluefields and another community on the Atlantic coast of Nicaragua and conducted nearly thirty interviews about the implementation of the Autonomy Law that the national government had passed for the region two decades earlier. The research experience was fantastic, my advisor was extremely helpful, and I ended up falling in love with the region.
What did your typical morning look like?
Josh: Each morning in Managua, I would wake up around 7am to the sounds of roosters and street food vendors. My host mother would cook some type of eggs before sending me on my way to meet up with eighteen other students in the SIT Study Center across the park from my house. The group of us would then decide whether to make the 20-30 minute walk to the University of Central America or instead take the bus for 2.5 córdobas (about 10 cents).
At 9am, the three different levels of Spanish classes would begin, each with six to seven students, and those would continue until noon. Of course, as with all other parts of the day, my schedule varied quite a bit during weekends, the program excursions, and the month-long Independent Study Project (ISP).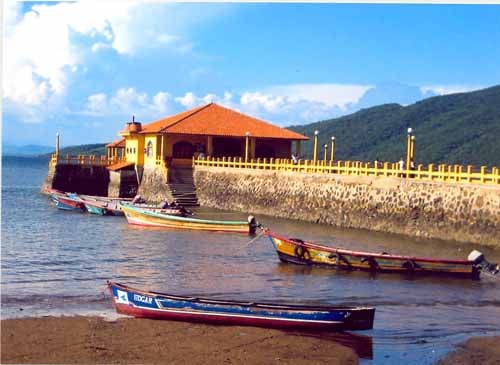 Afternoon?
Josh: Once Spanish classes had finished, the group would meet up and grab lunch at one of the several 'comedores' (something between a restaurant and a cafeteria) for lunch. At 2pm, we would begin our afternoon classes at the Center for Medical Research and Education (CIES, Centro de Investigación y Estudios de la Salud)—either our thematic seminar on Revolution, Transformation, and Civil Society, conducted in Spanish, or the once-weekly Field Studies Seminar, conducted in English—in which we would receive a lecture and eventually shift into very open discussions. At the end of these classes, which lasted two to three hours, I would head back over to the Study Center to work on any Spanish homework, read for the seminars, or get in touch with people back home using the internet or phone there, and we could always count on help from the program staff if we needed it.
Evening?
Josh: After spending an hour or two in the study center, I would go home for dinner with my host family and typically watch some television with my older host brother. If I had not yet finished it, I would continue doing homework, and then I might spend more time with my host family, visit another student at his or her home, or grab a Toña - a Nicaraguan beer - with friends at one of the several neighborhood bars. I would usually head to my room just after 10pm.
Describe an example when SIT went above and beyond the call of duty to ensure you had a great experience abroad.
Josh: The SIT staff did an incredible amount of work to keep the program running smoothly, from driving students around on short notice to using their personal connections in order to get that one interview that would bring a project together. For me, I was particularly grateful when the academic director called up a woman she knew in Bluefields to ask her to host me during my ISP. If the academic director had not known so many people and been so involved in various communities around the country, I likely would have stayed in a hostel or rented a room. Instead, I was able to live with a fantastic family that introduced me to a different cultural aspect of Nicaragua and took wonderful care of me, be it through giving me directions or taking care of me when I became briefly sick.
How has this experience impacted your future?
Josh: My experience with SIT has affected virtually every application I have made and am making for after graduation, from my internship last summer in which I spent some time translating documents at a political consulting firm to a fellowship to return to Nicaragua next year.I have an incredible, independent, international experience to write and talk about in cover letters and interviews, and the experience has also prepared me for the potential of future fieldwork in a graduate program in my field.