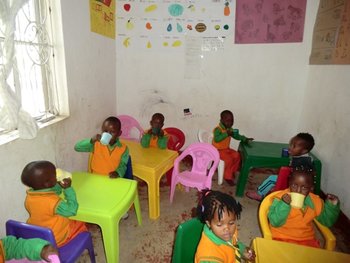 Why did you decide to volunteer abroad with Khaya Volunteer in Tanzania?
Emma: Two years ago I volunteered in Uganda. I learned that volunteering is not only helping the community, it's also a nice way to learn about a country and its culture. I fell in love with Africa and decided I wanted to go back. I found a nice childcare project in Tanzania with Khaya.
Describe your day to day activities as a volunteer.
Emma: I helped at the Lasting Bless School and assisted the teacher from class one. These four and five year olds were a real challenge, especially when I was alone with them, but I had a great time. We taught them some songs, how to write, and make puzzles.
Do you feel like you made a significant impact on the local community? Why or why not?
Emma: I was only there for a few weeks so it's hard to make a real impact. I raised some funds back home and with this money we could buy school materials and food. We also bought a big swing for the playground. The children loved it. So with these funds I was able to make a bit of a difference.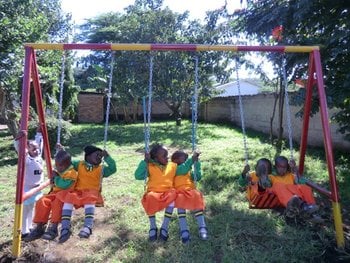 What's something interesting about Tanzania that the average person doesn't know?
Emma: Tanzanian people are very friendly. A lot of them like to talk to you, on the street or in the dala dala (local transportation). They are interested in you, where you come from, and they want to learn about your country. They're also very helpful (for example, pulling over and offering you a ride to town).
What was the hardest or most challenging part of your experience?
Emma: It's difficult to see so much poverty. Especially when you do home visits and see the inside of the small mud houses where large families live. It's unbelievable the poor conditions these mud houses are in. I really wanted to help them, but there is so much poverty. There are too many people who need help.