Why did you decide to study abroad with USAC in Pau?
Sarah: A few years ago, I never even imagined I would have the opportunity to travel overseas, let alone study abroad. I started taking French in high school as a required course, but I quickly fell in love with it and the French culture. When I went to university I knew International Business paired with French was a perfect fit for me, and studying abroad was the perfect way to get both international experience and study French in a completely immersive environment. Luckily, the USAC central office is located at the University of Nevada, so I was very aware of the program and had easy access to plenty of materials and info from the get-go. They made it so easy for me and helped relieve a lot of the stress and worry that comes with going abroad.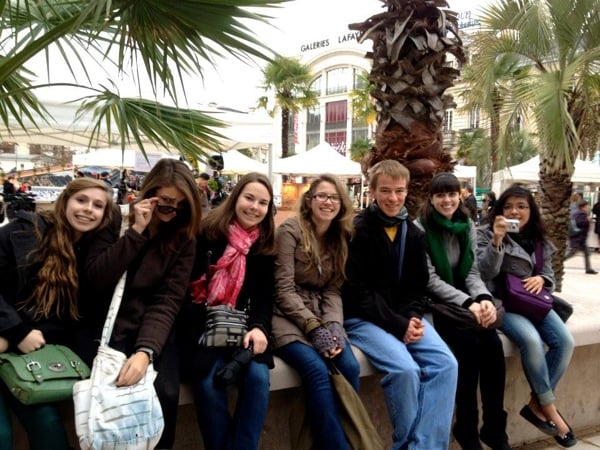 How has this experience impacted your future?
Sarah: Even though I decided to study International Business before I went abroad, I think studying abroad has really helped direct and solidify my future academic and career plans. I would never have considered continuing my studies overseas if I hadn't already lived and studied abroad, nor would I have considered eventually working abroad. Additionally, I know the experience really impacted me personally in more ways than one. For example, I'm much more adventurous and outgoing now, and I made dozens of lifelong friends who live across the country or on the other side of the world. I feel like the world has truly opened up for me, and I think I will have a lot of opportunities in the future that I would never have otherwise.
Tell us about an experience you had that you could not have had at home.
Sarah: I feel like that's just about every experience I had while I was abroad! There are just so many amazing things to see and places to visit that are nothing like anything in the US, let alone Nevada. I really love history, so for me exploring the medieval fortified city of Carcassonne and touring the prehistoric caves of Gargas were just two of the amazing things I was able to do during my semester in France. Even Pau boasts medieval architecture around the castle of Henri IV. I could just never get over seeing these types of places every day.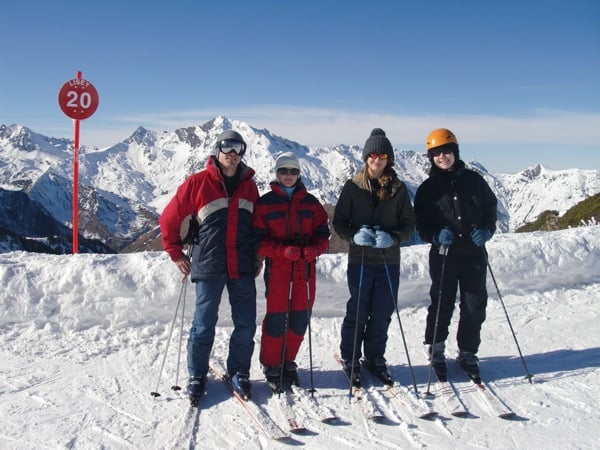 What did USAC do for you and what did you need to do on your own?
Sarah: The USAC staff in Pau is absolutely incredible. Right from day one they made us feel really welcome in our temporary home, and were really involved and accessible the entire semester. USAC provided a lot of great opportunities during the semester but it was up to the students to make the most of them. They organized amazing field trips, matched us with the perfect host families, and kept us up-to-date on the goings-on around the city. They also gave us a great tour and orientation upon our arrival, but they were not at all overbearing. We had a lot of freedom and independence while we were there and were able to explore France and Europe on our own. USAC held mixers and offered language partners to help us integrate with local students, but in general we were responsible for meeting and interacting with local students.