Why did you decide to study abroad with The Traveling School
Helen: I was really looking for a program in which I could travel and experience multiple places while still being able to immerse myself into the culture. After much research, my parents and I decided that TTS was the best fit, for both my travel and academic interests. Traveling School was that perfect balance of seeing a ton, but still being able to delve into wherever we were. I loved how the small size of my semester allowed me to make some really amazing friends and develop relationships with my teachers.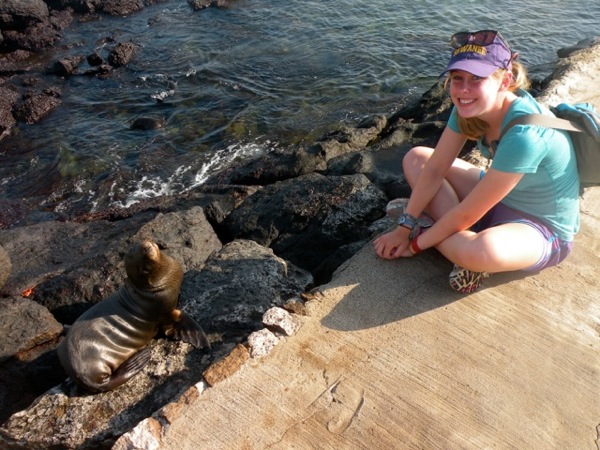 Tell us about an experience you had that you could not have had at home.
Helen: Throughout the semester, all of us TTS girls would at times yell out "TTS Girl Probs" when there was a situation in which could only ever happen as part of the Traveling School. Such Probs included rainforest toucans trying to eat our homework, asking if whitewater rafting would be PE credit, realizing that you did have a clean shirt, it has only been worn three times (!), getting exciting about sleeping in to a 7:30 breakfast, and having the worst day of your life because the chocolate fell off your Magnum ice-cream bar. But one such experience that really sticks with me is one afternoon in the Galapagos.
After all day hiking the ancient islands and listening to our guide discuss the ecology and history of where we walked, we had an opportunity to swim on a beach nearby. It had been a long day, and my hand was sore from the multitude of notes I took for my Natural Science class. Walking across the sand, I found myself noticing all these things I had learned that week about the islands and its inhabitants. Then, it struck me, that I was learning all these things about the Galapagos, at the Galapagos! It was an awesome realization, and a classic TTS moment.
What did Traveling School do for you and what did you need to do on your own?
Helen: Like most things, you get out of TTS what you put in. TTS can be really hard at times, both physically and emotionally. The teachers are very supportive and the girls are absolutely amazing, but it takes work and adaptability to live the TTS life. It is exhausting and rejuvenating. Academically, I was not as pushed as I was used to at my home high school. This varies from semester-to-semester, but I was able to talk to my teachers and request more challenges and they happily worked with me.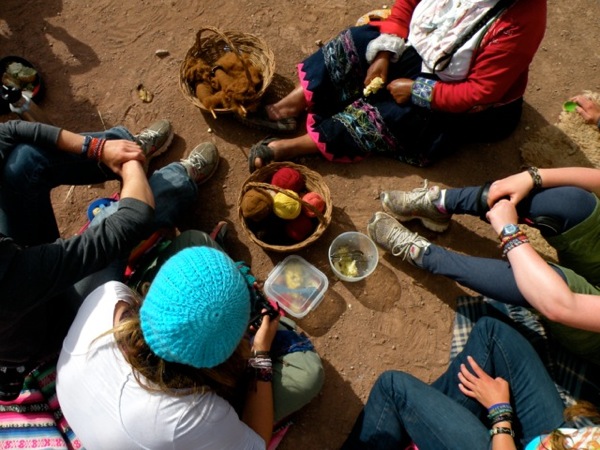 Describe your favorite must-have food that you tried abroad.
Helen: To be perfectly honest, whenever we were in a more urban setting, we all clambered to buy Magnum ice-cream bars. We ate a lot of starches, and at the end of a week of rice, potatoes, and quinoa, imported ice-cream was heavenly.