What inspired you to volunteer with Rustic Pathways in Costa Rica?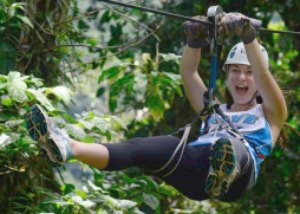 Nicola: I had heard about Rustic Pathways originally through my school, every year people from the company come around and pass out the program books. My freshman year I didn't think too much about it but during my sophomore year I looked through the book more closely and discovered the amazing opportunities there were. My friend had gone to Fiji the year before and told me that the community service was very rewarding and also that she had heard the Costa Rica programs were really fun and well organized.
I didn't want to go too far away from home, and when I read about the different types of service, especially the environmental aspect I was even more interested in the program. I really liked the combination of projects that included working with kids and well as improving the local environment. I was not only inspired by those aspects but also by the great reviews I found on the program online. Everyone seemed to have such a great time and I wanted to have the same types of experiences.
What was your favorite moment of the trip?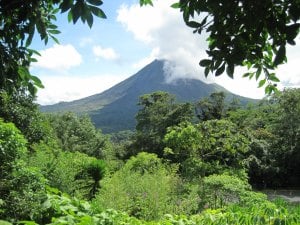 Nicola: My favorite moment of the trip was the last night at our base house. We had a dance/karaoke party. When I first read about that in the program itinerary I was nervous and skeptical. I didn't think I would be comfortable enough with the people I met to sing and dance in front of them, however I was extremely wrong. I was very surprised at how quickly everyone became friends and how well everyone got along. The last night was a fun reminder of the friendships I made on the trip. The dancing and karaoke were so easy going and carefree that (as cliche as it sounds) none of us wanted the night to end nor did we want to go home the next day. As rewarding as the community service was and as fun as the zip-lining and rafting were, the time spent with the rest of the kids on the trip was by far the most memorable.
If you could go back and do something differently, what would it be?
Nicola: If I could change one thing about the trip it would have been the interactions with the people of Costa Rica. Our service projects were all about improving their communities but while we were working on some of the projects, our volunteer group was by ourselves. Of course we did get the chance to teach an English lesson, as well as play with the children at one of the schools, but I would have liked to see how our actions affected the community more. We received an email at the end of the summer with pictures and descriptions of our completed projects but I think it would have made a bigger impact to have the locals come and talk to us about the projects and maybe even work with them.
Tell me about one person you met.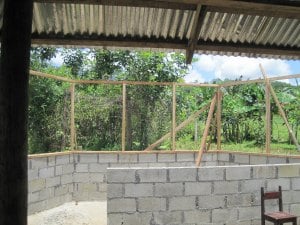 Nicola: There are many people I'm still in touch with after the trip, but there was one friend that I made who particularly stuck out. It seems like we've known each other our whole lives. One night when we were just sitting around after dinner we were talking and realized that we have so many things in common such as TV shows and music, and became much closer after that. Now whenever either of us have problems at school, we know that great advice is just a text message away. We've talked about a reunion trip and even visiting each other.
The friends made on these trips will truly last a lifetime. By the second night of the trip everyone was already sharing their embarrassing stories and talking about their problems. It's such a great experience to go into the program knowing no one and immediately feel so included in a great group of kids. Volunteering with others was such a great way to become better friends. Doing manual labor where most tasks are for at least two people is a quick and easy way to bond with others.
Has your worldview changed as a result of your trip?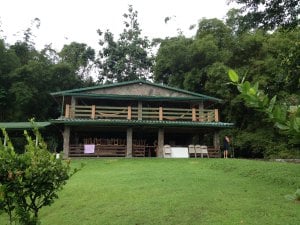 Nicola: My trip to Costa Rica definitely made me think about the world differently. It opened my eyes to the different ways in which people live. The school I go to has very nice facilities, something I take for granted, and I was amazed at how little funding the schools in Costa Rica received. However the children at the schools were still some of the more energetic, happiest kids I've ever seen. Seeing so many people so happy with the little things they had made me much more appreciative of what I do have.
Costa Rica is also a very beautiful country filled with so much great wildlife. Their environment is so different from what we have in California; but not only their environment but also their housing, their towns and everything else was such a new experience to me. The trip made me much more curious about the rest of the world. It made me much more passionate about travel and now I can't wait to explore other countries.