What inspired you to volunteer with Rustic Pathways in China?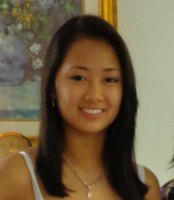 Chrissy: When a Rustic Pathways representative came to my school and handed out a trip booklet to me, I immediately began marking the pages of the trips that I thought would be a dream come true to go on. Tons of trips caught my eye, but the Giant Panda Conservation Project leaped off the page for me!
I absolutely love animals, and I've always wanted to travel to the country of my ethnic origins. My grandma also had always encouraged me to visit China sometime, so I knew this would be an exquisite chance.
The opportunities offered in this trip seemed unbelievably fun. It listed activities such as volunteering at the Panda Conservation Center, exploring in the local cities, and dining on traditional Chinese dishes.
I was most excited about the opportunity to get my picture taken sitting beside a giant panda! I knew this trip would be extremely special. Plus, the price was not as high as another program's price that I have traveled with in the past. Overall, the Rustic Pathways panda trip was definitely a winner.
What made this volunteer abroad experience unique and special?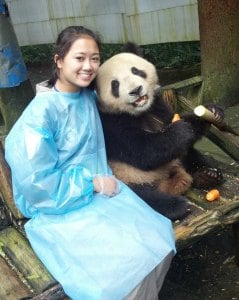 Chrissy: This trip was extremely unique because I experienced the work of a panda keeper. I received more interaction with the pandas than I had expected; I got to hand feed the adorable pandas and prepared their bamboo.
The job did require cleaning, but we were given free time to watch the pandas play as well. Working alongside the other panda keepers was truly unique as well.
We got to see how training the pandas to do certain tricks could help the panda keepers check their health. For example, the pandas, when given the command, could stick their front leg out of the barred fence! This exercise was useful for when the workers need to give the pandas a shot for medical reasons.
Another point I want to make on how this trip was special is that it was not a luxurious trip, but a trip that lets you immerse yourself into the life of the locals there. Not living in a 5-star hotel was actually an experience that was truly special to me because it challenged me to live more simply.
Water was a valuable resource there, so we had to make sure we used as little as possible. The toilets did not function as well as ours do here, and the shower was literally a shower head up on the wall and a drain on the floor next to the toilet. We also had no air conditioning, but the weather luckily was not too hot. It was a completely new experience that I will never forget!
If you could go back and do something differently, what would it be?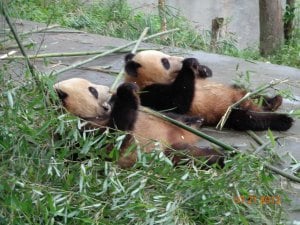 Chrissy: If I could go back and do something differently, I wish I could have asked the locals more questions. By that I mean that I could have learned so much more about how people there compare with people here by asking little pointless things.
Simple questions about their school life and opinions on popular movies would have meant so much to me. I had the chance to spark up conversations with the workers during our breaks, but oftentimes we talked little about each other and more about the Chinese language and facts about pandas.
I know this wish seems silly, but these types of things can't be Googled! My advice to future travelers is to unleash all your curiosities- you won't regret it.
Tell me about one person you met.
Chrissy: I met a really cool panda keeper at the conservation center whom I couldn't wait to see every day. Although Chen Rai couldn't speak English fluently, he made friends with us all. He walked us through our tasks for the day and sat with us during our breaks. We even played brain teaser games together! The language barrier even made it fun and did not discourage us from talking.
After all, he taught us some Chinese phrases! We didn't pronounce them well, but there was so much fun in learning them! Chen Rai lived in the same place we were staying at, so sometimes he walked us back up the mountain. He really proved to me that people can still laugh together and build relationships, even when we don't speak the same language.
Ten years from now, what one thing will you remember most from the trip?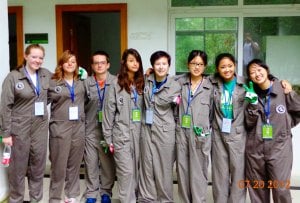 Chrissy: I think years from now, I will mostly remember how up close I got to these pandas, and the fun of taking care of them. It's a once in a lifetime experience to be able to go behind scenes and follow the schedule that the panda keepers go through each day.
The beauty of the pandas themselves is something else I won't forget; these endangered animals are the silliest and most care-free animals I have ever seen. They lay on their backs to eat bamboo and climb all the way to the top of a tree just to rub their butts against the branches!
I could tell that the panda keepers there truly loved their jobs, and that really hit home for me. They watch the pandas play as if the pandas were their own children. Just after the first day of work at the conservation, I too fell in love with the work I had done and the pandas I had cared for.