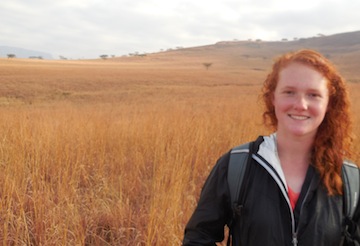 Why did you decide to study abroad with The Experiment?
Ever since I was a freshman I would attend presentations by students who similarly traveled abroad and was in awe of the experiences that they had. For some of these students it was their first time traveling abroad but it was reassuring to hear how safe they felt and how it was a great way to be introduced into international travel. It was after hearing about all of the adventures they had, coupled with the programs reputation that really encouraged me to apply for The Experiment program.
What did The Experiment do for you and what did you need to do on your own?
The The Experiment program really made the experience easy for me as a student. They booked all of the airline tickets, provided experienced group leaders, and coordinated an amazing trip. They recommended essential immunizations, provided a packing list, and countless other little details that made the process run smoothly. In the end I only had to get a passport and follow the instructions that they gave me. I could tell that this was a well-established program and I was in good hands.
What was the best place you visited outside of your study abroad city?
In the beginning of the trip our group traveled down to Cape Point for an afternoon. I remember that day we followed a trail that took us through rolling hills, cliff-side views of the ocean, and even near some wild ostriches. I had never experienced anything like that and it was the first time during the trip that I saw the beauty of South Africa. I couldn't believe I was at the southernmost point of Africa and I took a moment to appreciate how magnificent the world was.
Tell us about an experience you had that you could not have had at home.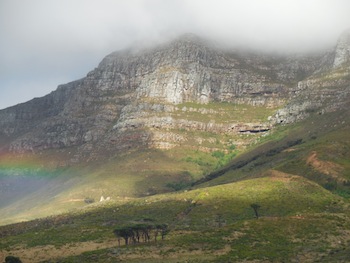 A portion of the trip was dedicated to staying with a host family and volunteering in that town (Kranshook, South Africa). It was at this time I thought of myself as a traveler instead of a tourist. I not only met new people, like I would do in every city, but I became a part of a family and was welcomed as a daughter and sister.
My siblings had winter vacation from school so every moment I was not volunteering in the community with my group I was enjoying my family and having adventures around town. I went to all the local hotspots and learned about South Africa's culture in a way that I could have never done at home.
What is one piece of advice you'd give future The Experiment South Africa students?
Internet access may be a temptation that will lure you to your electronics when you are in cities. I suggest that if you feel obligated to bring a phone you should leave it in a safe place and participate during your trip. You have plenty of time to go online when you're home and you may miss something incredible while wasting time checking your email.
Also, keep in mind that you essentially represent your country as you travel. It is important to be respectful towards others wherever you go so that you don't leave a bad stigma behind.