Why did you decide to intern abroad with World Wide Internships in China?
Delia: At first, I wasn't sure about the location where I would like to do my internship and I started browsing on the Internet and I came across WWI. Quick and easy, filled in an application and scheduled and interview, which helped me decide upon China. The enthusiasm and the real life experience of the people who I talked to convinced me straightaway. Even though I have never thought about coming to China for my internship, things just worked out this way. So I do believe that unplanned things always bring the best experiences! I have been planning for a long time my internship in a completely different destination until I finally realised that I did not work out and need to find something else. But I wasn't sure what. Now I can say that I took the best decision of coming here, and I am proud of myself for being able to take this huge step in my life, when a lot of people were telling me ''China? Are you crazy?''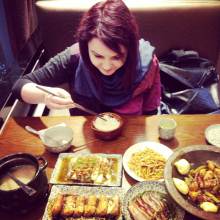 What made this experience unique and special?
Delia: First of all, everything happened really quickly. As I previously mentioned, I never thought about doing an internship in China, and yet, here I am. The destination itself is rather unique, interesting, completely different lifestyle, food, culture, language and so on. The environment where I decided to start developing myself from a professional point of view, proved to be extremely useful and helpful towards my personal development as well.
Being a student abroad already, I am used to living on my own and taking care of everything I need but in China, even the things that one would never imagine, the very basic activities like going shopping and taking a taxi proved to be challenging. I am very happy to have lived the Chinese live, getting to know their culture, their way of thinking and I even developed some Chinese language skills, just enough to get around. I can just state that my experience here has been complete. I have started a whole different life; I have experienced a lot of interesting things both in the professional and personal life.
How has this experience impacted your future?
Delia: This experience has definitely been life changing for me. It contributed a lot to my growth, development and improvement both from a personal and professional way. I have gained a better understanding of the world we live in, different cultures and different life perspectives, I have gained an insight into the field I have decided to study and it perfectly complemented my university degree. But most important, it helped me decide upon the next steps I need to take in order to accomplish what I want. Even though I am young and still a student, I feel more responsible, I have working experience and I have definitely increased the level of confidence in my abilities.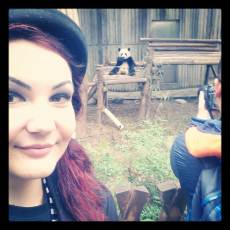 What is one piece of advice you would offer someone considering interning abroad in China?
Delia: Rule number one: keep your patience! China is amazing, but hectic and it can drive you crazy sometimes. All kinds of activities which seem very easy and we have no problems in dealing with them, starting from ordering food in a restaurant, traveling around, crossing the street and so on, you will find it quite different when in China. The traffic can definitely be one of the main reasons! But apart from keeping your patience, trying to adapt to the local culture would be another piece of advice. Of course there are foreigners and we spend a lot of time together, but you can only get to know the Chinese people if you go to the places they like and do the things they like. I have had great experiences in very traditional places, celebrating the Chinese New Year with dances and games, fireworks, eating tang yuan and going to karaoke, one of the Chinese's favorite activities. Even though their way of living, thinking, and their habits may seldom contradict yours, just accept them and enjoy your experience!