Why did you decide to study abroad with SIT in Peru?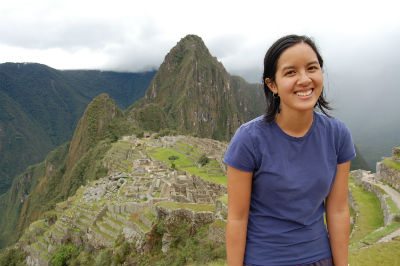 Jasmine: My university offered limited study abroad options, so I attended a study abroad fair that promoted many third-party providers. I came up with criteria of what I wanted in a study abroad program before I attended the fair. The program must include: (1) Spanish immersion (2) Homestay experience (3) Opportunities to conduct field work. SIT was one of the few programs that offered fieldwork as an important component of the program.
I was nearly a senior when I decided to study abroad, so I was not looking into attending an overseas university with local students and living the daily "local" life all over again. My primary goals of studying abroad were to gain unique research and field-based experience that I could not gain at my home institution. I liked that SIT offered several educational excursions throughout the program. I chose the country Peru because I was interested in the topic of "Indigenous Peoples and Globalization." Peru also has a fascinating history and wonderful archaeological sites.
What made this study abroad experience unique and special?
Jasmine: I really liked that every few weeks I would travel to a different region of Peru with my classmates and staff (including Machu Picchu, Lake Titicaca, the Amazon). Our traveling experiences weren't just tours, but through these educational excursions we critically observed and analyzed the cultures we encountered and discussed issues that affect indigenous people of Peru.
I enjoyed taking classes at our private SIT institution in Cusco, Peru. Our classes were small and seminar style, just among American students, so I always felt engaged and had many opportunities to share my opinion. We had several high quality seminars led by diverse academics in Peru. We also had a few joint lectures and social activities with local students at the Universidad Nacional de San Antonio Abad del Cusco. There were very few assignments that we had to turn in.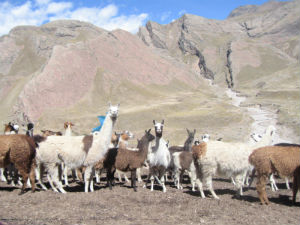 The most rewarding part of the program was developing a research project throughout the semester and spending two weeks in an Amazonian region collecting field work independently. I was proud to have completed a research paper in Spanish and presented in front of the group by the end of the semester.
How has this experience impacted your future?
Jasmine: This experience was my first time abroad for an extended time. I think I gained a lot of overall confidence by navigating a new environment for 4 months. The particular program has taught me to value cultural exchange and become interested in global issues.
My Spanish speaking and writing skills significantly improved over the course of the program. I feel confident in Spanish at a working proficiency level. I also feel like I can adapt to new situations easily and work with diverse populations. I wrote a research proposal, submitted it to the IRB, did field work, and wrote an analysis all in Spanish. I also got to do a presentation as well. I felt like these skills and experiences were fundamental in building a professional academic career. I got a snapshot of what a life in academia could be like.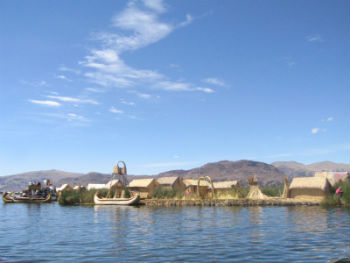 What is one piece of advice you would offer something considering studying abroad in Peru?
Jasmine: Peru is rich in both history and culture. Take advantage of visiting beautiful sites and building relationships with diverse people. I wish I had made more of an effort to make local friends or wander around streets. Try lots of food and explore the nightlife scene. Don't expect to be constantly connected to the internet. Make sure to bring hand sanitizer and tissue paper with you everywhere you go :)