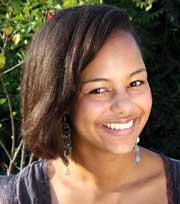 How has this experience impacted your future?
Yelena: My time in Santiago was, without a doubt, one of the defining experiences of my time at university. So much so that I am headed back this summer to conduct research on my senior honors thesis about the Chilean student protest movement!
What was the best place you visited outside of your study abroad city?
Yelena: It's a tie between Valparaiso and Chiloé. Both are some of the most glorious places I have ever visited; seascapes, colourful houses and a suspended sense of time.
What is one piece of advice you'd give future IES Abroad students?
Yelena: Join a club or organization to meet local students.
Recall a time when your education and experience didn't prepare you for a situation abroad.
Yelena: I arrived to Santiago thinking I spoke relatively decent Spanish and was initially overwhelmed by the idiosyncratic chilenismos. It was definitely a learning curve!