Why did you decide to enroll with Rustic Pathways in Costa Rica?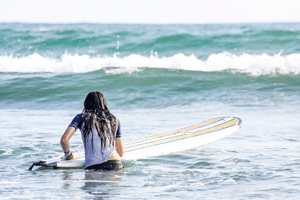 Mia: A family friend of ours had told us what an amazing experience her son had in Thailand with Rustic and this prompted me to explore the different opportunities to volunteer abroad with Rustic Pathways.
I was most interested in visiting Costa Rica because I have studied Spanish my whole life and was excited at the chance to improve my conversational Spanish skills.
I enjoy partaking in community service activities at home such as running summer camps and playing sports with underprivileged kids.
When I was exploring Rustic's website, I noticed the Summer Camp Leadership program and immediately knew that this was the program for me. My sister, on the other hand, was more inclined to do service with animals, choosing the Turtle Conservation program.
Eventually we both decided to partake in the Summer Camp Leadership (SCL) program as well as the Turtle Conservation program. While I was not necessarily excited to engage in manual labor to save endangered sea turtles, I felt that branching out from my usual community service with children would provide me with a new and challenging experience.
Do you feel like you made a significant impact on the local community?
Mia: I feel that the work we did in both programs truly impacted the community. During our summer camp with the Ticos in La Fortuna, we engaged in daily hour-long English classes that I truly felt left an impression on the kids.
I know this because at the end of our camp, we created an "Olympics Day", in which the Ticos competed in teams to conquer relay races and other activities. Throughout the day, each Tico had to complete mini "English Quizzes" where they showed off their new English vocabulary knowledge.
It made me so happy to see the Ticos responding correctly in English to the quizzes because it showed me the impact that short English classes made. The impact that we left on the community with the Turtle Conservation program was very different than with SCL.
We spent hours upon hours filling in a trench with sand as well as cleaning up the beach and going on nightly turtle walks. I think the impact we made will be extremely evident throughout the summer as the baby turtles are born, however the immediate impact showed through finding tremendous amount of trash during beach clean-ups.
What did you wish you knew before going to Costa Rica?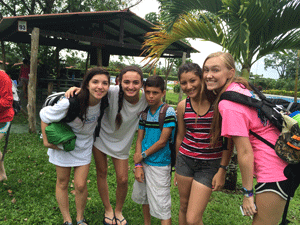 Mia: Before going to Costa Rica, I wish I knew how rainy it is during the summer months. I learned that June, July, and August compose Costa Rica's rainy season, and this is definitely not an understatement.
It rained nearly every day during our trip. The rain often occurs in the late afternoons and late at night, but sometimes it would last all day.
I understand that we were in the middle of the jungle during parts of our trip, but I wish I had been prepared with the proper footwear for the weather. It was upsetting because the rain often postponed or cancelled some of the activities we had planned.
However, the Rustic Team always tried their best to carry out the schedule during the rainiest days. Eventually we enjoyed the rain, starting up a full soccer game in one extreme downpour, but still, don't forget to bring a raincoat!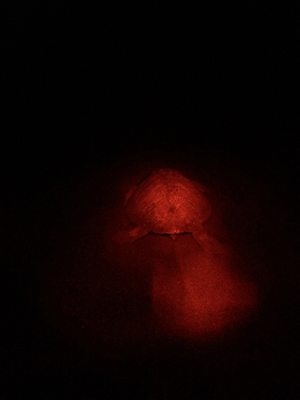 What was the best moment of the entire trip?
Mia: For me, the best moment of my entire trip was zip lining in La Fortuna during SCL.
I am not scared of heights, but I was afraid the day we zip lined because it was, not surprisingly, raining extremely hard and the zip lining operators warned us that the zip lines go faster in the rain.
My favorite moment during zip lining was souring over a huge canyon, breaking through the fog, and looking down to see a lush green rainforest below me.
After the trip I was soaked and my shirt was dirty from touching it with the cables and the gloves, but I had so much fun.
I think that I was lucky with my first zip lining experience because on my second trip (with Turtle Conservation), it was a beautiful day but the zip lines were a lot slower and shorter.
I am so glad that I got to experience zip lining in La Fortuna and I know that I'll never forget it.
How has this experience impacted your future?
Mia: This trip has impacted me by showing me the joy that comes from teaching others a new language. The most important part of my trip was the community service aspect of each program, and teaching the Ticos English during SCL was the most rewarding experience of the entire trip.
I knew before travelling to Costa Rica that I wanted to possibly pursue a profession where I got to work with children, but after the SCL Rustic trip, I feel that I instead want to pursue a career where I get to use my Spanish to form ties among people.
During SCL, although the children did not speak English, the counselors who did not speak Spanish were able to communicate through gestures. Even though we didn't speak the same language, we still formed friendships, so I can't imagine the amazing relationships our counselors could have formed with the kids had we all spoken the same language.