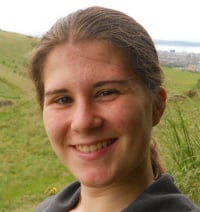 Highlights: The highlight of this trip in regards to my professional career, was when I got to present my research to my supervisors at St. John Hospital. It was an amazing feeling to have a sense of completion with my internship. I felt like a real professional in the field when I had completed my research.
The general highlight of the trip was when I got to do solo trips around the country. I felt so grown up by going on my own. I had the opportunity to travel to the Highlands, St. Andrews, Glasgow, Stirling, and Northumberland, England. These were definitely the trips of a lifetime, with each one better than the last.
Morning: My mornings typically started at 6:00 am. I would catch up on my emails, eat breakfast, and get ready for the day and then I would be out the door at 7:00 am. I must admit, I am a real cheapskate sometimes, so I did not ride the buses so often. Also, I prefer to walk to places. I would walk from the flat to the train station and then after I arrived at my train stop, I would walk the rest of the way to the hospital. Once I was at the hospital I would get my self settled in the staff room and I would catch up on work-related emails and then look at what was planned for the day on the ward.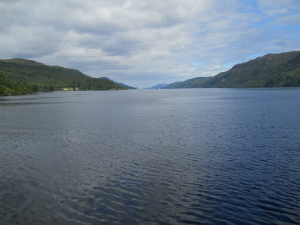 Afternoon: I would usually attend as many meetings and groups as I was allowed to. These groups include mindfulness groups, nutrition groups, craft groups, group therapy sessions, and many others. If the ward wasn't too busy I would then assist with meal support during lunch and snack times. This meant that I would be encouraging the patients to eat as much as they could and being compassionate when they were struggling. In the afternoons if there wasn't much going on, I would work on my research project, which focused on the patient pathways leading to eating disorder hospitalization. My day was supposed to end at around 3:30 pm. However, I liked my time at the ward so much that I ended up staying later and later.
Evening: In the evenings, it really varied with what I had planned for the night. If I had tickets to an event (such as the Royal Tattoo) I would mainly hang around the main city, get something to eat from a restaurant (my rules when eating out were to not eat at the same place twice and to not eat at someplace that I could go to back home), and then kill time by window shopping and watching street performers. I didn't really want to go back to the flat because I didn't want to have to make two trips back to the flat. I was happier keeping myself occupied in the city.