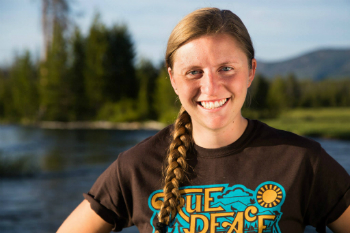 What is one piece of advice you'd give future students traveling with your program?
Abby: One of the best parts of my trip was making friends with the native students attending Christ University. Developing relationships with them not only made it easy to have fun, but it also provided an opportunity to learn so much more about the culture and experience the city from their perspective. I definitely recommend meeting as many people that are from India as possible!
Did you run into a language barrier? Did you ever think you knew more/less of the language?
Abby: A very challenging aspect of India is that there are many different languages, and most people in the city do not speak much English, if any. Since I was only there for a few weeks, I did not have a chance to learn the official language of the area, and this made it difficult to ask for directions or get help when needed. This was another reason it was great to have native friends!
Tell us about any interesting cultural tidbits you noticed about your country.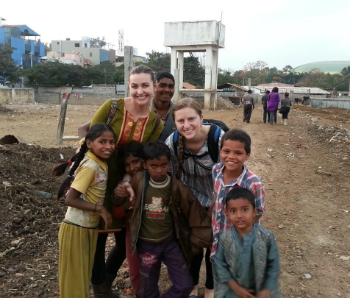 Abby: India is an incredibly culturally rich place and there is so much to learn there. Most locals really appreciated any attempt we made at dressing like them, eating their food, and otherwise immersing ourselves in their lifestyle, and were excited to show us new places or teach us new things about their country. They also loved to take pictures with us and many would stop us to ask for a photo.
What made this experience unique and special?
Abby: Every day we tried to do or see something new, and each of our spontaneous encounters that resulted made every minute an adventure. I tried so many new foods, talked to new people, learned new skills, and said "yes" to every opportunity. We even had the chance to meet the Dalai Lama and other Buddhist monks from Tibet!