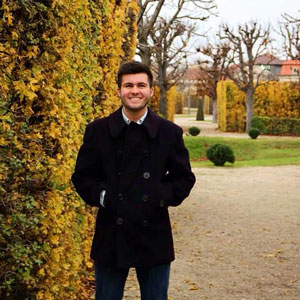 Why did you pick this program?
Ben: I picked this program simply because I knew nothing about the country and city. Before studying in Vienna, Austria, I had travelled to England, France, Italy, and Greece and left me with no desire to study in an area that I have already visited.
My goal for study abroad was to push myself out of my comfort zone as much as possible.
What do you wish someone had told you before you went abroad?
Ben: I wish someone would have helped me navigate a city transport map. Being from small town USA, the exposure to subway lines only appeared in movies and on television. Needless to say, I was lost often.
What is the most important thing you learned abroad?
Ben: The most important thing that I learned abroad was the value of alone time. Coming from a small liberal arts college and being actively involved with friends, I never knew the importance and necessity of spending time with myself; there is a certain kind of clarity it gives in times of stress.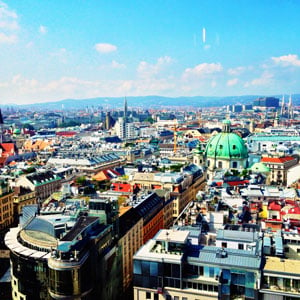 What do you tell your friends who are thinking about going abroad?
Ben: GO 100% GO. Studying abroad was one of the most memorable times of my life. The experience will open your eyes to a new world where you are unaware of every social norm and cultural more.
This may sound terrifying, it is not, which was probably the favorite part of my adventure.
The experience teaches you to adapt to new surroundings and figure out life on your own without the direct help of your family and closest friends. Also, studying abroad allows you the opportunity to travel to the places that you thought could never have been seen by your eyes.