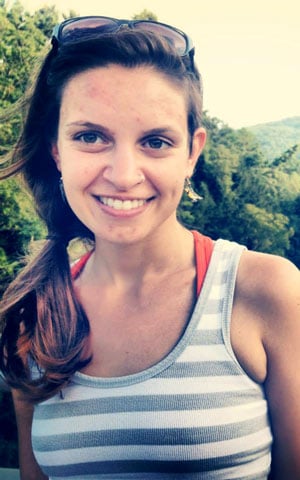 Why did you decide to go abroad with your provider?
Jenna: I knew that I wanted a unique study abroad experience; I didn't want to just sit in a university classroom. As an Environmental Studies major, I wanted to be outside, learning in the field.
SIT offers the type of experiential learning I was looking for in a destination I had always dreamed of visiting. From speaking with classmates at Skidmore who had studied abroad with SIT, I knew that its rigorous academic model would be both challenging and rewarding, and that it would offer me opportunities I couldn't have otherwise.
Describe your most meaningful souvenir and why you love it?
Jenna: For the Cultural Ecology portion of our program, we spent a week camping with two Aboriginal elders, Uncles Russell and Ian. At the very beginning of the trip, Russell told us that he would give us each our own Aboriginal name; he would assign our names not all at once, but as they arrived to him in the Dreamtime. I was the first student in my group to receive my name; it was on the first day of the trip. Russell gave me the name Guyibera, the Bush Stone Curlew. As he described the curlew and his reason for giving me the name, it was as if he had known me my entire life and not for a mere few hours. To this day I cherish my name.
Describe a goal you set and how you went about accomplishing it.
Jenna: One of the features of SIT Study Abroad programs is the ISP, or Independent Study Project. I knew from the beginning of the semester that I wanted to work with sea turtles for this month-long research project. We had about two months to do background research, identify an ISP advisor, decide on a research project, and make plans for our month of research away from Cairns. I went to Townsville to work with a professor at James Cook University.
My main challenge in identifying my project was that it was not sea turtle nesting season, and it was difficult to find anybody doing data collection. Instead, I opted to do an interview project, where I interviewed many stakeholders in sea turtle conservation, including sea turtle biologists, aquarium staff and sea turtle rehabbers, local Aboriginal people, fishermen, divers and snorkelers, and conservation volunteers.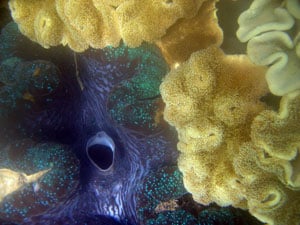 With the data collected during my interviews, I combined my interests in the environment and writing/literature and wrote eight creative short stories about sea turtle conservation. I learned so much: about sea turtles and threats to their conservation, data collection, talking to people and how to interview, how to develop a research question, and how to combine my passion for writing with environmental issues.
Do you think your program changed you as a person?
Jenna: Absolutely. This program made me a much more independent person. It was my first time living so closely and communally with others, so I learned a lot about myself and how I interact with others. It gave me confidence and more curiosity about the world around me. Most importantly, it gave me the travel bug. :)
How has this experience impacted your future?
Jenna: It almost feels like a cliche to say it, but my experience abroad with SIT shaped everything I have done since. Upon graduation from Skidmore, I moved to Florida for the summer to work as an intern with the Sea Turtle Conservation and Research Program at Mote Marine laboratory, an opportunity I was given, no doubt, because of my ISP. I then spent three months traveling in Thailand, Laos, Cambodia, Malaysia, and Indonesia--something I would not have been brave enough to do had I not gained so much independence with SIT.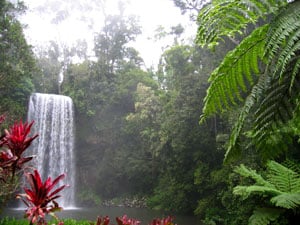 While in Indonesia, I spent a month volunteering with Yayasan Pulau Banyak's sea turtle conservation program. Once home in the States, I spent two years working as an environmental educator through AmeriCorps, modeling my own teaching on the experiential learning that SIT promotes. Then, I returned to Australia to begin a career in study abroad, where I worked as a Student Affairs Manager for the School for Field Studies. There, I lived on the Atherton Tablelands, the same place where the Rainforest Ecology portion of the SIT program is based, and I became attached to Australia's rainforest environment once again. And finally, my experience has come full circle even more, as I am now employed at SIT's headquarters in Vermont, working with programs in Europe, North Africa, and the Middle East. I am thrilled to be working at SIT to help ensure that students have the same amazing experiences on their SIT Study Abroad programs as I did.