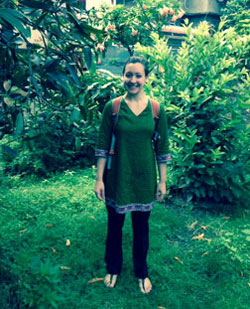 Why did you decide to teach abroad with WorldTeach in Nepal?
Brittney: I decided to teach abroad through WorldTeach because I knew a few people who taught previously through WorldTeach and had great experiences. One went to Colombia for a year and the other in Namibia for a year.
Unfortunately, I could not take off a whole year from work and was pleased to see that WorldTeach offered summer programs for two months. Two months was perfect for what I wanted to do and the amount of time I could leave work.
What made this teach abroad experience unique and special?
Brittney: This was my first experience teaching abroad and I had no idea what I was getting myself into. Fortunately, I was surrounded by great people especially my fellow volunteers as well as my wonderful host family. I really got a great sense of what it is like to live in Nepal and what the Nepali culture is all about. It was difficult for sure but a great learning experience and I would not change anything about my experience.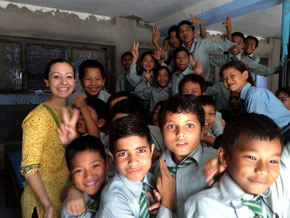 How has this experience impacted your future?
Brittney: This experience has greatly impacted my future by making want to go back to school and get my master's degree. I love being a dental hygienist but this experience has left me wanting more out of my career.
I have learned that I love working with children. I hope to get my master's in public health with a focus on global health. I am not sure in what capacity I want to be employed yet but I am very interested in working internationally after my degree.
What is one piece of advice you would offer someone considering teaching abroad in Nepal?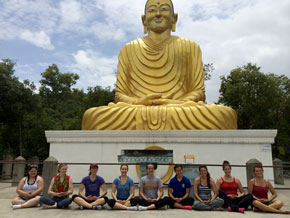 Brittney: The one piece of advice I would offer someone considering teaching abroad in Nepal is to be flexible. That is really what teaching abroad is all about. You have to be willing to step out of your comfort zone and try new and sometimes uncomfortable things.
It can be overwhelming not only teaching in a foreign country but the added stress of living with a host family can make life difficult at times. Just remember that it is temporary. Be open and embrace all the craziness around you and if you do that you will get great enjoyment out of living and teaching in Nepal, I know I definitely did.