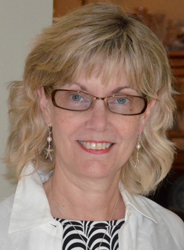 Why did you pick this program?
I began retirement by taking the traditional route – migrating to the west coast of Florida, planning to mix leisurely activities with volunteer work. As the months went by, I was restless and began searching online for meaningful volunteer work overseas. I was not ready for a long-term commitment, such as the Peace Corps.
When I came across the World Teach web site, the program seemed to offer the type of experience, location and time frame that would be most beneficial for my circumstances. I had fallen in love with southern Africa during my travels with the Bureau of International Labour Affairs, and the idea of spending several weeks in the Cape Town region of South Africa was an exciting prospect!
What's your favorite story to tell about your time abroad?
There were so many wonderful and exciting adventures, as well as warm and emotional connections made with both adults and children in a cross-cultural environment, it is very difficult to choose one story.
The appreciation and gratitude on a child's face when they have food to eat, the fulfillment from distributing blankets and crisis food basins to families who lost everything in a fire, hearing the children start singing and clapping hands on their own, ensuring the continued operation of a soup kitchen, reading to the children, helping them with art projects or writing essays – all of these experiences are favourites.
You can find details of these experiences on my blog: Splendour in the Grass – Into South Africa.
What made this experience unique and special?
"Two of my concerns before departure were that I had never been a teacher, and I knew I would be much(!) older than the other volunteers – all in their early to mid-20s.
Arriving in Cape Town, the World Teach experience began with a week-long orientation. This exercise started all of the volunteers on the path to team work and bonding as a group in a very special way. I found myself in great admiration of these talented and dedicated young people, and they appreciated my experience and knowledge. We formed a tight bond that turned us into extended family within a remarkably short time.
World Teach made every attempt to assign volunteers in the most suitable positions, and based on my work experience, I became the interim manager of a community centre in the township of Masiphumelele – a city of 40,000 residents, mostly living in corrugated shacks. My time spent at the centre was one of the most rewarding of my life.
What is one piece of advice you'd give to someone going on your program?
World Teach headquarters and Peter Fenton, the coordinator for World Teach in South Africa, sent detailed and informative information to prepare the volunteers for their mission. It is very important to read all of the material sent in preparation for the trip. For example, the "summer" program in South Africa, of course, actually takes place in winter.
Advice on what to bring – and what not to bring – is extremely helpful. And note there is no central heating in South Africa. Working in Masiphumelele, the town of Ocean View, and living with either a host family or in a group house – it is cold indoors and especially in the schools where the volunteers are teaching.
At the community centre, we wore leggings under our jeans, layers of shirts and a sweater or fleece, scarves and warm boots. You quickly get used to it when you see children and adults without adequate clothing and know their shacks have no insulation and the floors are made of packed earth. It's all part of this unique experience. (Be sure to bring an extra towel – trust me on this).
What made this trip meaningful to you, or how did this trip change your perceptions, future path?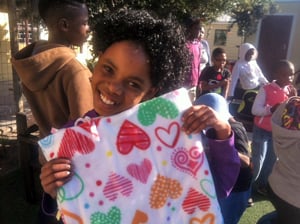 The Summer 2014 program with World Teach exceeded every expectation. I connected with wonderful people, both volunteers and residents. In addition, the extraordinary beauty of the landscape – the dramatic Table Mountain range, the rolling waves of the Atlantic, the rich diversity of plant life, and opportunities to see animals exotic to those of us from other places, was also an integral part of this amazing experience.
When I returned to the U.S. at the end of August, I spent over four months going through the bureaucratic hoops to obtain a long-term volunteer visa to return to South Africa. It was a difficult waiting period, but I'm happy to say I received my visa in mid-January and immediately returned to Cape Town.
I am living back in the town of Kommetjie in the Cape Peninsula, and very pleased to be back as volunteer manager of the community centre in Masiphumelele – affectionately known by all as the "Pink House." Serving in South Africa teaches patience and perspective. Committing to even a few short weeks will become the experience of a lifetime. Come see this magical and remarkable part of the world!