Why did you pick this program?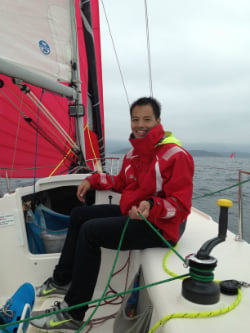 In my senior year, I enrolled in a Biomedical Engineering Masters Program at Northwestern but found myself burnt out from class work in the confines of labs and individual problem sets. My roommate told me that I could quit and "roll around in bed" for the next year, but I knew that wouldn't be close to fulfilling. Sage Corps offered me an escape from Chicago's winter, the classroom, and the familiar.
What do you wish someone had told you before you went abroad?
Growth and comfort never coexist.
What is the most important thing you learned abroad?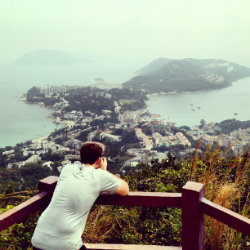 Independence. With independence comes responsibility to create structure for myself. Expanding upon that idea, I worked interned a co-working space that was recognizing its place in Hong Kong. As an intern, they gave me unstructured work and random assignments. I see it as a good thing. After experimenting with many tasks, I found one or two assignments I enjoyed. I then asked my manager whether I could focus more on a certain area, which fully defined the trajectory of my experience.
What do you tell your friends who are thinking about going abroad?
Difficult but transformative. I learned to surround myself with people with passion, opinions, and ideas. I learned that I enjoyed yoga and hiking.
What was the hardest part about going abroad?
Creating a network from scratch and learning how to collaborate with different age groups.
What's your favorite story to tell about your time abroad?
I enjoy talking about my roommate. We were strangers that became good friends. He pushed me to read more, and I am very thankful because his nudge helped me discover wonderful books and blogs.
What made this experience unique and special?
People.
Tell us about an experience you had that you could not have had at home.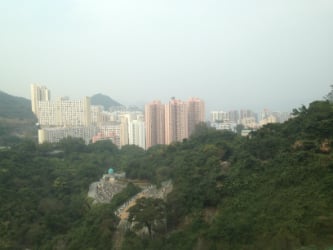 I felt like I talked a lot about self-transformation and meeting people. That aside, I could not have ate authentic Cantonese food every day.
What is one piece of advice you'd give to someone going on your program?
Be ready to listen to your mind and body. Be open to change.
What made this trip meaningful to you, or how did this trip change your perceptions or future path?
Self confidence. Interning for an angel investing group and co-working space, I left so excited about starting my own business one day. I am 22 now, and by 30 I want to own my clinic and studio. Then, I want to scale with my close network.
What book are you reading now?
Wherever You Go, There You are by Jon Kabat-Zinn