Why did you pick this program?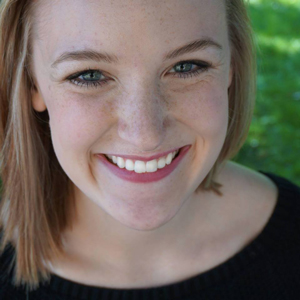 I chose to go on the Alnwick program at St. Cloud State University because it is a program unlike any other I had ever heard of. Alnwick is located in northeast England in Northumberland County. What makes the program so unique is that students get to live, eat, and attend classes in an actual castle. Alnwick Castle is still inhabited by the Duke and Duchess of Northumberland and is famous for being featured in many films, including the first two Harry Potter movies.
What is the most important thing you learned abroad?
While I was studying abroad, I learned how to be independent. During the Alnwick program, we had many opportunities to travel on our own. Creating my own travel plans, booking flights, ferries, and trains, and finding my way through new countries helped me grow into a more self-sufficient adult. Independence is just one of many positive things I learned while studying abroad.
What do you tell your friends who are thinking about going abroad?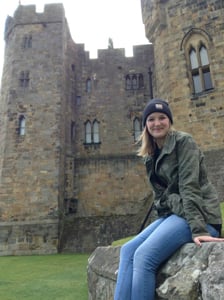 I would definitely encourage my friends to study abroad. I would also definitely encourage them to befriend the locals while they are there! The best way to learn about a culture is by hanging around people who live and breathe it every day. Not to mention, I've made some pretty awesome lifelong friends and pen-pals throughout my travels!
What made this experience unique and special?
As I mentioned, the Alnwick program at St. Cloud State University is a unique experience in itself. Not only do you get to live in the castle, you also get many other experiences that you may not otherwise have on other programs. For example, every Friday students on the program take a field trip to somewhere else in the United Kingdom. Because of this, I was able to experience many other lesser-known places in Great Britain that I may have not otherwise seen.
What made this trip meaningful to you, or how did this trip change your perceptions or future path?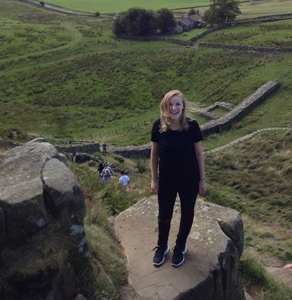 Before going on this trip, I already knew I had a love for travel. However, going on a study abroad program solidified this knowledge. Now, because of my experience in Alnwick, I have become fearless in my traveling. I have come to realize that my future path doesn't necessarily have to remain in the United States, for I am no longer afraid to live in a different country. This program also made lasting friendships. I will forever be grateful for my second family at Alnwick.