Why did you pick this program?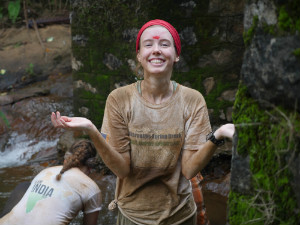 Our group does a lot of research before picking a destination and project, and after researching Yearoutindia and learning about their values and initiatives, we decided they were an excellent fit for our program. I, personally, have always been curious about India, and has been my number one travel bucket list goal, so this seemed like the perfect opportunity.
What is the most important thing you learned abroad?
The most important thing I learned, it's actually taken me more than one trip abroad to realize. Traveling is so much fun, obviously, and you can spend days-weeks even, without a care in the world. It's when this euphoria ends, it's when you're pushed FAR out of your comfort zone that you really realize what traveling is and what it does for you.
It's so much more than sightseeing and experiencing a culture. Not every trip will do this to you, and there may be moments where it's tough, but it's those moments that I look back on and am thankful for.
What do you tell your friends who are thinking about going abroad?
I always have to remind myself not to be too cheesy when I explain why I travel to people, but I can honestly look at myself before I began traveling, and look at myself now, and it seems like two different people.
Perhaps not drastically, but traveling has opened my eyes to opportunities, it has made me realize what I am truly capable of when I'm pushed out of my comfort zone, and has taught me more than I could ever think to learn had I never left Toronto. It is truly the most fun and exciting way to learn about the world and about yourself.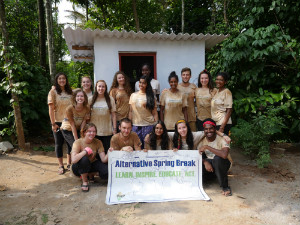 What made this experience unique and special?
This experience was truly special to me because it showed me how much you can connect with people, and with a community despite a vast language barrier.
When we first arrived in Kozhimala, our volunteer village, I was slightly worried as I realized the community members spoke little to no english, and understood none of their complicated malialam/tamil combination, but as the month stretched on, I built unbreakable bonds with community members, and think of my friends in Kerala often since I have left.