Why did you pick this program?
I chose this program because I wanted to be exposed to health care in a region that was high needs and was exploring how to provide adequate care in a resource poor area. I also liked the opportunity to have a home stay, do health education and travel too!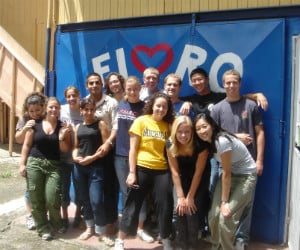 What was the hardest part about going abroad?
I think the language difference was very difficult. While I did speak Spanish (some), the first few days were a bit stressful since my home-stay family didn't speak English. However, after a few days my Spanish improved and I became much more comfortable!
What made this experience unique and special?
I think what mad this experience unique is that it lets you have so many different experiences. We observed medical care, planned and taught health education, and got to travel and explore a beautiful area!
What is one piece of advice you'd give to someone going on your program?
Bring lots of waterproof/easily washable clothes--it rains every afternoon and is quite muddy, so clothes and shoes that can be washed and dry quickly are key!
What made this trip meaningful to you, or how did this trip change your perceptions or future path?
This program really helped to show me how much meaning I found in community health care and how much I wanted to continue in that field in the long term!