Why did you pick this program?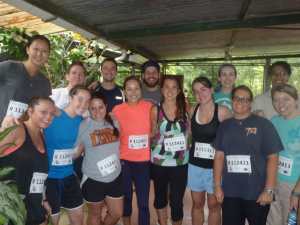 I was looking for an extended program (longer than a few months), but not something too long (shorter than two years). I wanted to be able to choose the country I lived in during this time, as I wanted to focus on my Spanish-speaking skills. I also needed a program that didn't require teaching experience, as I didn't have any at the time.
Worldteach proved a perfect fit to meet all of those needs, and added a bonus of providing a month long orientation to expand on teaching skills and offer a TEFL certification throughout the year.
What do you tell your friends who are thinking about going abroad?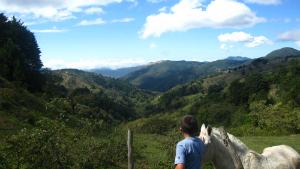 Absolutely 100% do it! Whether you choose WorldTeach or another organization, it's an amazing experience. I've volunteered abroad with three different organizations since I was in 7th grade and have cherished every single one of them.
You truly get an opportunity to become a worldly citizen, through your experience learning about the country and culture, and/or volunteering for others in need around the globe. I will always recommend someone to do it if it's in their means, and I look forward to my next opportunity!
What was the hardest part about going abroad?
I've always been an independent person and honestly never thought it would be that big of a deal to spend a year away from friends and family. I never that I would be a part of the year-long volunteers that needed to make a trip home halfway through the year, but I completely was.
Not only are you far from home, but you're in a new culture that may not think personal space is even a thing that exists. Their norms may be a lot more social than yours, or less. It can be a big adjustment, and don't be surprised with yourself for what you miss or don't miss, or what you expect and find to be completely different. Just remember, through whatever proves to be difficult, it's an amazing experience and still one that I wouldn't take back despite some of the more challenging times.
What's your favorite story to tell about your time abroad?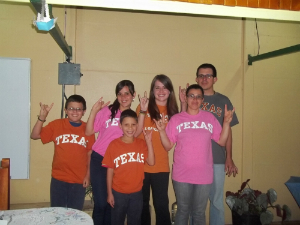 One time during the year, our single toilet in my host family's house of 6 stopped working. I figured my host dad, being fairly technical in nature, would be able to fix it when he came home from work that day. I was very wrong.
Instead, my host mom, Marlene, started digging a hole in the backyard, and her brother, builder of the cabinas in our town, came over with a large truck full of wood. They were building an outhouse, their Costa Rican solution to a plumber when it would be a week before one could make it out to the small town of 100!