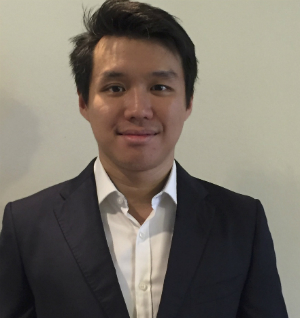 What is your favorite travel memory?
It's quite a close fight between Umbria (Italy) for its small town rustic charm and Tromso (Norway) for it picturesque nature.
But if I had to pick again, I'll choose the latter. On the first night we arrived in Tromso, we stumbled right into the northern lights at our hotel's porch. It was quite a spectacle. The next day, we did dog sledging up in the mountains. The view of the fords was breath-taking and nothing quite like what I seen before. Great scenery and even better company!
What do you believe to be the biggest factor in being a successful company?
Shared vision is very important for a company. By building a shared vision, employees have a greater sense of ownership and contribute willingly as stakeholders in the company.
How have you changed/grown since working for your current company?
It's been an exciting and interesting journey thus far, relocating from Singapore to Shanghai. Still, it's early days and I wouldn't want to conclude too early!
What unique qualities does your company possess?
We are an organization that builds social capital for our interns. As such, we place great emphasis on having a organized placement process designed to give interns the closest match. After the placement, we have activities and programs designed to give our interns more exposure to the city they visit and develop their social capital.
Internally, we have a motivated and talented team on board. This is a big plus for me!
What is the best story you've heard from a return student?
The best story by far is "Now What?", a book written in 2013 by Monika Lutz, a current undergraduate student at Harvard University, and an alumni from Next Step Connections' program. Monika was awarded NSC's scholarship for outstanding young students in 2010. She spent three months interning at McCann Worldwide Group as part of NSC's internship program. Her book based on her own story depicts a high school graduate who failed US University admissions' tests and decides to travel the world to gain experience and learn about herself. During her travels, she received an admission offer from Harvard University and is still studying there at the moment.