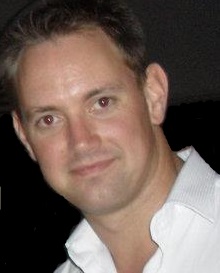 What is your favorite travel memory?
Being part of an organization that has intrepid, meaningful travel at its very heart, I have had the privilege of spending A LOT of time visiting amazing community projects all around the world. Each project has been unique and special in it own way, and every location has had something new and exciting to offer me personally. Aside from the project visits though, I'l never forget Aguas Calientes (aka Machu Picchu Village). A must-see for anyone volunteering with us in Cusco, Peru!
Which destination is most underrated? Conversely, which is most overrated?
Honduras! For one reason or another this amazing country has had a seriously bad rap in the media over recent years and consequently a lot of people are put off going there, which is such a shame as there is such great need for volunteers. Yes there are some less than desirable parts of the country (as there are in any country), but we only operate projects in areas that are completely safe. There is so much to see and do in La Ceiba and El Porvenir, where our projects. The Honduran people are so welcoming and with palm fringed, white-sandy beaches literally on your doorstep, it is like volunteering in paradise! I don't think any location is 'overrated', and each has its own unique flavor, but I would certainly suggest considering Honduras! You won't regret it!
What do you believe to be the biggest factor in being a successful company?
Easy. Our focus is on the projects, not on maximizing profit! Unlike some of the large 'corporate-type' organizations out there, our aim is to meet the needs of each project, not fill spaces in volunteer houses. If a project only requires 2 volunteers at a time, then this is the limit we set. With Love Volunteers you will never find yourself at a school or orphanage with 20 or 30 other volunteers when only 5 are needed. Our volunteers are part of our global family, not just a number.
What unique qualities does your company possess?
I believe that despite rapid growth and now offering the widest range of projects available globally, Love Volunteers has maintained the ethos and values that were at the very heart of its inception back in 2009, and these still form the solid foundations of our organization. All decisions and actions are based around one single goal: Helping as many people as possible - where help is truly needed. To achieve this our focus is on making volunteering abroad as affordable and accessible as possible, while providing the best support and guidance we can to all of our amazing volunteers.
Describe a time when you felt especially proud to be part of your current team.
This is such a wonderfully fulfilling sector to be involved in! At any given moment there are upwards of 150+ Love Volunteers out there working hard and changing lives on meaningful service projects around the world. Our volunteers are always in constant contact with us and almost daily we receive amazing feedback from them telling us all about their individual achievements, or recanting how the experience has changed their own lives. Each time we receive feedback we read it aloud to the entire team here. Its incredibly uplifting and makes us all very proud of what we do.