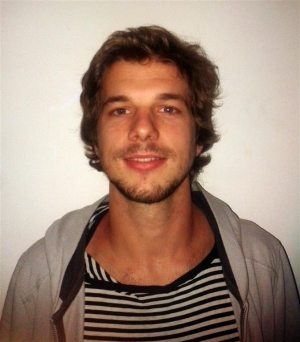 What is your favorite travel memory?
It is difficult to choose just one. I've backpacked in South America and have so many incredible memories. Perhaps the best one is on a boat with 350 people going from Iquitos to Pucallpa (Peru). The ride took 4 days and we slept in hammocks. I had full contact with the locals and lots of nature. I am a really social person and had an incredible time.
What do you believe to be the biggest factor in being a successful company?
The biggest factor is trust. Trust is very important, as well as team work and communication. These three pillars are the the base of a company. Sol Abroad has these factors and so much more. That's why we have so many excellent student evaluations on how the students loved the experience.
How have you changed/grown since working for your current company?
Working with Sol has opened lots of doors for me in the industry of tourism. I have a degree in tourism, and working with other guides in Argentina we constantly think of how to improve the activities. After completing the activities that students go on several times, such as a visit to a ranch or a boat ride, we create a special bond and confidence with the people working there. After all, we are all working toward the same goal - giving the best experience to students.
What unique qualities does your company possess?
One of the unique qualities that Sol Abroad possesses is the constant and fluent communication with all the staff and the students. Also, in my opinion, we offer a more personalized service than other providers in which we interact with the students with total transparency. They can tell us anything at any moment and with no doubt they will be heard and helped if necessary.
Describe a time when you felt especially proud to be part of your current team.
I am proud to be a part of Sol Abroad at all times. A little bit more when I am leading a tour with a Sol Abroad t-shirt. :) I'm also so proud when I see the students truly happy and learning a lot. For example, when I see their happiness after trying an original and authentic Argentina asado. It is beautiful! I give all I can to my job, and feel that I receive a lot back in return.
What is the best story you've heard from a return student?
One of the best stories was a student of ours, Payton, who took a box of alfajores to the US and and couldn't believe how tasty and excellent they were. He told me the box of alfajores only lasted 2 days, but he kept one under his bed and wanted to keep it forever. It made me laugh so much and we arranged to send a box to the US. Also, a student that felt so proud when he went to a Mexican restaurant with his family and he ordered all the food in Spanish, That story made me feel extremely proud.