What is your favorite travel memory?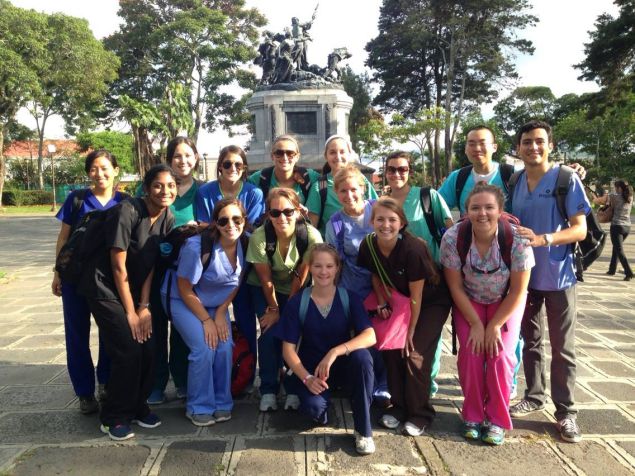 I had the opportunity to travel to the southern part of Costa Rica to lead a service program. Along with the volunteers, we traveled for more than 6 hours, bringing almost 1,000 books to donate to a faraway community. We also created a book system to build and launch a library.
One of the best memories of the trip was seeing the volunteers working together with the people of the community, labeling the books while being surrounded by nature in one of the most bio-diverse places in the country, and probably on the planet.
How have you changed/grown since working for your current company?
I have learned the real meaning of the famous phrase, "everything is possible if you believe in it." ISL has been a platform for me to meet inspiring people and to witness so many blessings happening in the least expected moments. I have no words to thank ISL for those experiences.
What is the best story you've heard from a return student?
It may sound silly, but with one team we basically played card games every night during the trip, and it was one of the best moments of the day after clinics. It just showed how easily it was for all of us to get along so well, almost immediately. Even two years later, we still keep in touch and remember those nights playing card games.
If you could go on any program that your company offers, which one would you choose and why?
I would love to visit Tanzania. Maybe because it is the farthest country, or because of their rich and enigmatic culture, but there is something about this country that keeps calling me to go and visit.
Anyhow, I believe that joining a program in any of the destinations that ISL offers will give you an eye-opening experience in which you get to provide humanitarian help to vulnerable communities and at the same time learn and experience a different culture in a closer way.
What makes your company unique? When were you especially proud of your team?
The Pura Vida, or its English translation: "Pure Life" is how Costa Ricans describe themselves and their culture. The laid-back vibe, the love of nature, and the idea that it is not necessary to have many material things to be happy is what Pura Vida is all about.
When you come to Costa Rica, you will be amazed by the kindness of its people no matter how humble their living conditions are. The smile they give you when they realize that people from such faraway places have come just to lend them a hand in contributing to improve their health conditions is priceless.
I love seeing the huge differences from when the volunteers first arrive compared to their last day on the program. It is just incredible that in a short period of time you get to see how much they have grown as a person, and how they express that a specific experience reaffirmed their decision to be in a certain career or inspired them to create a social project to continue volunteering.
What do you believe to be the biggest factor in being a successful company?
Number one is teamwork. If we all work as a team and we are all on the same page, this could make us work towards a common objective, which is to provide help to those most in need. As a team, we all work together, but we also have fun together, which makes the trip a lot more rewarding when sharing memories with others.
Last but not least, be open-minded.
When you travel to another country you are most likely to end up surrounded by another language, different food, and different environment, which can sometimes be scary, but if you see it and let yourself experience it just like the locals, you will understand why some people act in a particular way or eat a particular type of food. That's the idiosyncrasy of a country, and the best way to understand it is if you see it with an open-mind.