What is your favorite travel memory?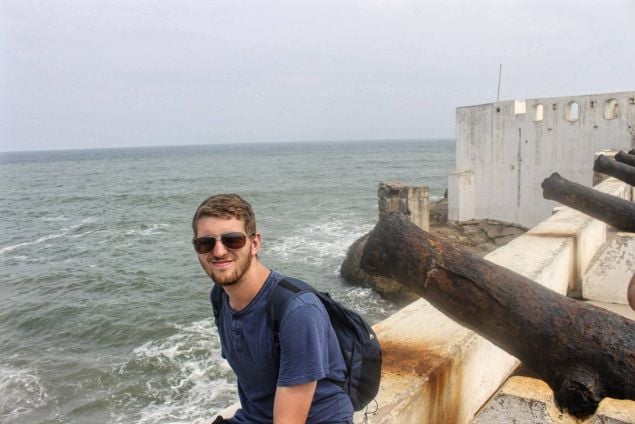 Spending time in the tiny village of Kuma Adame, Togo. We hiked through the Togolese mountains all day to get from Kpalime, a small city, to this tiny little village. We arrived exhausted, sweaty, and ready for bed. But as soon as we saw the entire community had come out to welcome us to their village, we felt this incredible energy.
When they asked if we wanted to hike even further to explore an ancient cave complex, we couldn't say no! The community was wonderful and the views were spectacular - definitely a once in a lifetime experience!
If you could go on any program that your company offers, which one would you choose and why?
I would go on our Guatemala: Extreme program! Everything - from the location to the theme, to the partners - sounds incredible.
Working on an organic farm, seeing the OG Hub, and learning about human rights accompaniment, I think, really gets to the heart of OG's values and is a great example of the work we're trying to do.
Plus, whitewater rafting, seeing the sunrise from the top of a volcano, and hiking through the Cuchumatanes mountains sounds like just the kind of adventure I want. Oh yeah, and going on a program called "Extreme" sounds pretty badass!
What makes your company unique? When were you especially proud of your team?
We really strive to build strong, lasting relationships with the communities and partners we visit in every region we visit. I'm particularly proud when we have the chance to really evaluate and think critically about our relationships, partnerships, and impacts.
I love that our staff - from program leaders to regional directors, to all of us here at OGHQ - take the time to evaluate how effective we are and how we can be better. It's so important not to just rest on our past work, but to always try to improve, even if it means being a little critical - in the end, it's going to make our programs, our partnerships, and our organization that much stronger.
What do you believe to be the biggest factor in being a successful company?
Listening! Listening to our partners, participants, program leaders, regional staff, and our instincts! We are nothing without our participants, who fill out evaluations at the end of every program; we listen to their opinions in order to build better programs.
Our partners also give us feedback, and we use that to make our relationships and impacts stronger. Our program leaders and regional staff are on the ground and we need their input to grow and improve as an organization. We also have to trust our instincts and listen to our gut, knowing that we can build this organization into what we want it to be.