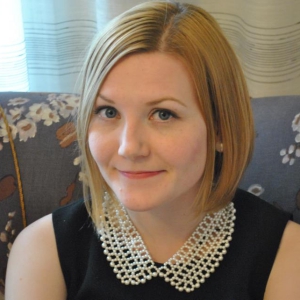 What is your favorite travel memory?
It is really difficult to narrow down. I've been in many beautiful places and met so many amazing people, but if I have to pick one, then it is going to be my recent trip.
I travelled from Finland, Scandinavia, to Beijing China by train. In total the 5600 mile journey took 4 weeks and we travelled through Russia and Mongolia.
When I was 17 years old I read an article about the world's longest continuous railway and I knew immediately that someday I will do that. 10 years after I finally had chance to experience it myself.
How have you changed/grown since working for your current company?
I am daily in contact with people from different countries and backgrounds and sometimes it is hard to avoid cultural barriers.
European and Western ways of communicating are more straightforward than in Asian cultures. I am nowadays more aware of cultural differences and I am better at transcultural communication.
What is the best story you've heard from a return student?
I love the stories, when students have found their passion after studying abroad. Two of our former German students developed a mobile app for travelers after returning from Udayana University, Bali, where they studied for two semesters.
In a nutshell, the idea of the app is to match and connect travelers with similar travel plans. The idea of the app came when they travelled from Indonesia to Malaysia for few days. It is very easy to find some information about the travel destinations online, but it is generally hard to find other people to have fun with and explore the cities.
What do you believe to be the biggest factor in being a successful company?
To love and believe on what you are doing. Studying and working abroad was best time of my life and the experience still affects me, during the 2 years that I spent abroad I learned a lot about myself and grew as a person.
I recommend studying abroad to anyone and I truly believe that it is life changing experience.
I love the fact that I actually get paid for something that I would do anyway – encouraging others to have that same experience.
If you could go on any program that your company offers, which one would you choose and why?
I would definitely study at Hankuk University of Foreign Studies (HUFS) in Seoul, South Korea. I have always been fascinated about foreign languages, and HUFS is currently teaching 45 foreign languages.
Also to experience a cherry blossom season is on my bucket list. I could easily combine learning new language and cherry blossom while studying on spring semester at HUFS.
What makes your company unique? When were you especially proud of your team?
We are all former exchange students. Every one of us has packed a suitcase, said goodbye to friends and family, flew away from what you have known as home for the whole life, and tried to adapt and learn new culture, language and country.
We know what an exchange student needs when going abroad. Students and their satisfaction is important to us, and we are really good and talented on case by case problem-solving. I am really proud of my team when we manage to prevent or solve a problem before the student even knows it existed.