What is your favorite travel memory?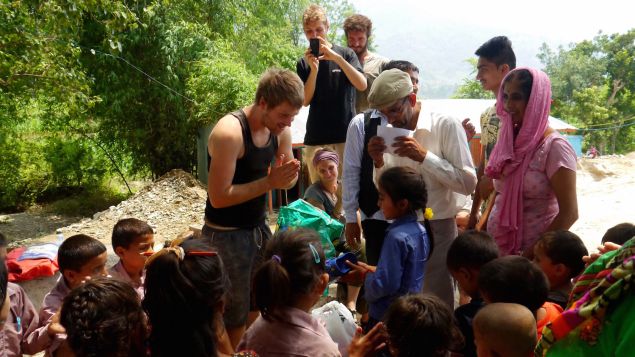 I have a lot of travel memories but the one I remember the most is traveling to Germany in March 2016. At the time, I was really struggling with the language barrier, but it was really a great experience to immerse myself in German culture.
How have you changed/grown since working for your current company?
I started as a team member of the company and now I am at the management level, working towards big changes in the organizational vision and structure through the wide range of products that we offer to young participants.
With the significant investment in the research and development of the products in Nepal, we have been able to offer products for a wide variety of participants, which I believe is the main reason behind our success.
What is the best story you've heard from a return student?
As you know, Nepal is still a developing country facing many problems with electricity, road systems, waste management, and vehicular pollution. Despite this, I hear a lot of positive things from past participants, especially from their experience staying with a host family and the people they meet during their stay. They often write that they could learn more about patience.
Here are some words from a past participant from Denmark regarding her time in Nepal:
"Nepali attitude: It took some time to get used to Nepali time, which was something we encountered daily! It was really difficult at the beginning, but after a few weeks it became sort of a blessing that we always had 10 more minutes to get ready. The awesome thing about Nepali time is that everything is possible. For example, even if you change your flight at the very last second, everyone will be on their toes to help and make everything possible and comfortable."
If you could go on any program that your company offers, which one would you choose and why?
All of the programs are unique in nature. So, as an organizer it's really difficult to choose a particular program. But I would generally prefer a cultural immersion program with a long community stay.
What makes your company unique? When were you especially proud of your team?
My company brings participants in contact with travel experiences that they wouldn't have otherwise been able to experience. The team studies the individuals interests after they land in Nepal, which makes their travel experiences worthwhile. This is because that we are here for the satisfaction of our participants rather than imposing our personalities upon them.
It's really a proud moment when I hear from our participants that our team has been able to have a positive impact on their life, which is going to be helpful to them in their future career.
They talk more about the team, and less about individuals, which makes me proud that I could really form a team in the company.
What do you believe to be the biggest factor in being a successful company?
The biggest factor in being a successful company is the team spirit with a common goal. We know this and out team is dedicated to having the best GAP Year Program in Nepal, and providing life-changing experiences to participants, which in turn help to grow our company.