What is your favorite travel memory?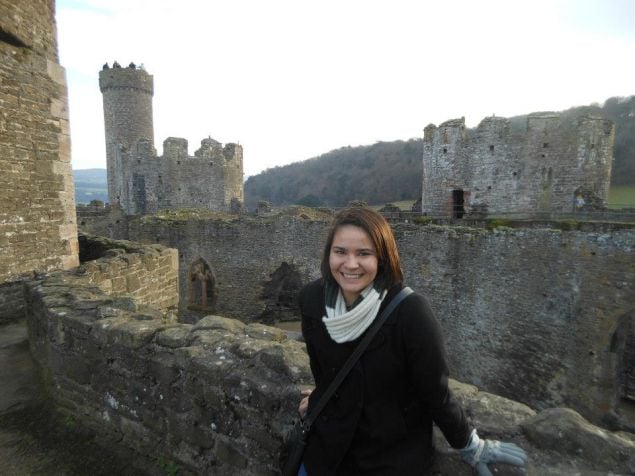 My favorite travel memory comes from my three-week Easter Vacation trip. One of the cities that I visited was Rome, Italy; having studied Latin in high school, it was a great way to stand on the locations that I had only read about in textbooks.
The trip began with a downpour as we explored the Colosseum and the Roman Forum. It was a soaking wet day, but one that I will never forget for many different reasons.
What is the best story you've heard from a return student?
Although I am still in the beginning stages of my career with Edge Hill, I have been able to talk to many students who have studied abroad there in the recent past. Many stories have stood out to me, but one of the most impactful was that a young woman had gone to Edge Hill for a semester and then her whole career path changed.
She fell in love with traveling and with England and changed her career from IT to International Education. This story stuck with me and is one of the best stories I have heard because she was (and is) so passionate about what she did and what she wanted to do. It was incredibly inspiring to hear her story and to speak with her.
If you could go on any program that your company offers, which one would you choose and why?
I would love to travel back to Edge Hill for another semester program or take part in our summer program. I learned so much from my one semester there, I could only imagine what spending another semester at Edge Hill could do.
I think the ability to be there for a few weeks of the summer would be amazing and to be a part of all of the amazing trips and classes that are offered is something I'd love to experience.
What makes your company unique? When were you especially proud of your team?
I believe that our location and our university makes us unique. We aren't a solely international campus; we're a British University first, which means that the vast majority of our population is British students.
This makes us unique in the way that students have a chance to interact with their British peers by living with them, taking classes with them, and getting to know them on a personal level.
Although I've only been a member of the Edge Hill team for a short time, I was very proud when Edge Hill was named University of the Year for 2014-2015. It speaks volumes about the university as a whole as well as the International staff.
What do you believe to be the biggest factor in being a successful company?
I believe that the biggest factor in being a successful company is communication and dependability. I feel that Edge Hill University does everything we can to communicated with students about our programs, our courses, and our university so that they can be as informed as possible when they choose to come study with us.
We also make sure that we do everything we can to ensure students' confidence in us. Whether it is in North America, Asia, Europe, or at our home campus in Ormskirk, we strive to do everything we can for our students so that they have an amazing experience with us.