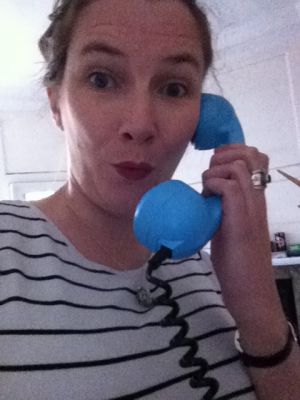 Tell us a little more about yourself:
I lovvvvvvvvvvvvvvvvvve London, and am particularly fond of the many opportunities it offers to indulge my passion for classical music and literature, having tossed a coin to choose the latter as my undergraduate university degree subject (my postgraduate studies were more carefully considered!).
I am slightly obsessed with underground London, and go on tours of disused train stations and old tunnels whenever possible!
I takes my tea from a pot, with a dash of milk and no sugar.
What is your favorite travel memory?
Perhaps not my favorite, but certainly the most vivid: realizing I had developed a fear of heights at the top of the Empire State Building in New York! The chap in the gorilla suit didn't help much!
How have you changed/grown since working for your current company?
I've certainly learnt how to multitask! This job is incredibly varied: one minute I'll be leading a trip to the British Museum; the next I'll be helping a student find a doctor; another minute I'll be sorting out Visas; then I'll be booking tickets to the opera…sometimes all at the same time!
Working with GEO has increased my own interest in London: I want to find out even more about this exciting city so I can pass my local insider knowledge on to our students!
What is the best story you've heard from a return student?
Quite simply that the programm changed their life! I don't think praise comes higher than that .
If you could go on any program that your company offers, which one would you choose and why?
As you can probably tell, I love London, and whilst I think GEO offers so many brilliant programs all over the world, if I had to choose I'd take a course right here in my home town! Why?
Because it is the best city EVER: exciting, rich in history, diverse, beautiful, constantly moving and changing.
I have a background in English Literature so perhaps I'd enroll on a course that's a bit out of my comfort zone, like Summer Journalism. I sometimes find myself feeling a bit jealous of the amazing and unique opportunities our students are offered during this program: tuition from our amazing faculty, who also happen to be world-class journalists; special behind-the-scenes visits to major institutions; a huge array of professional guest speakers; accommodation 5 minutes from the GEO in London Centre... what an amazing and unforgettable experience!
What makes your company unique? When were you especially proud of your team?
We're a small team of three full-time staff and we're all passionate about study abroad and living and working in London. We get on really well, and you can tell we enjoy our jobs! Students have said that we present a friendly atmosphere, combined with a rigorous academic program, and that's how we like it.
We're also perfectly placed in the area of historic Bloomsbury, 15 minutes from the British Library, 10 minutes from the British Museum, and 2 minutes from Charles Dickens' House, in a beautiful grade II listed early Georgian townhouse.
What do you believe to be the biggest factor in being a successful company?
Passion for what we do: it means we always push ourselves just that little bit more for our students.