What is your favorite travel memory?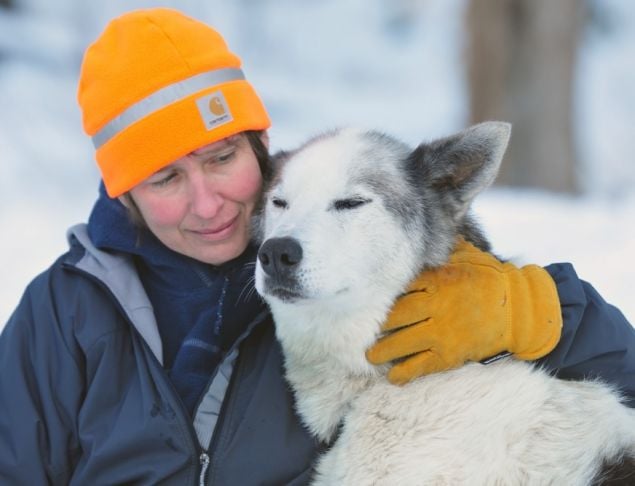 One summer I traveled to Newfoundland with a high school group, sea kayaking in the Bay of Exploits. Whenever we camped near a settlement, people walked over to meet the students, hear about their trip and what they thought of it.
At first the students greeted this interest with polite bemusement, but they soon returned the interest and discovered people (old and young alike) were happy to tell stories, and share the history of their family, the region and the island.
Those teens had chosen the trip for the wild spaces of Newfoundland, and discovered a culture that was unique, unfailingly generous, and indomitably resilient.
How have you changed/grown since working for your current company?
Wilderness and international travel promote self-reliance, teach the skills of building a high-functioning and close-knit community, reward planning ahead, and train the ability to flex when situations change.
I think when I started, I imagined that I would progress from being a student of these things to an expert in them. I now know that the readiness to keep learning is an essential aspect of anything you might call "mastery."
What makes your company unique? When were you especially proud of your team?
Outward Bound courses teach students to approach unfamiliar challenges by developing untapped abilities.
Instructors teach skills, guide group development, model safety management, and incrementally hand over responsibility of the trip to the students.
The students are "crew, not passengers," meaning they create - rather than simply partake in - the experiences, and the skills and strengths they hone will apply to any future challenge, anywhere.
What do you believe to be the biggest factor in being a successful company?
Outward Bound focuses on the student experience. Every aspect of our programs in building students' strength of character, capacity to lead and desire to be of service to others.
From the Executive Director to the first-year assistant instructor, the conversation is about utilizing our incredible wild and international classrooms to enhance the abilities of all of our students to make the world a better place.