What is your favorite travel memory?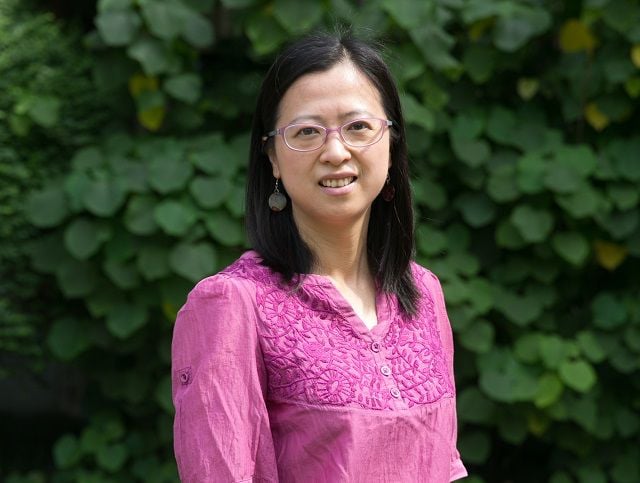 I am most interested in experiencing and exploring a culture that is very different from mine. I have traveled to many places in Europe and also within China, but my favorite travel memory goes back to the first year of my college life.
I traveled to Harbin, the capital city of Heilongjiang Province in North China, with a few friends. It was right before the Chinese New year when almost all the Chinese people working outside were heading back to their hometown to celebrate the New Year with families, and we could only get a ticket for a hard seat on the train.
The painful 23-hour ride on the train was paid off by extraordinary experience in Harbin. The nature shaped by the freezing weather, the way the local people prepared and sold food, the fun of playing in thick snow and ice, and the interaction between north China and Russia are all deeply rooted in my memory.
How have you changed/grown since working for your current company?
I had been working for other study abroad programs in Shanghai before I joined CET Shanghai in early 2013. The biggest change for me is to grow from a "baby-sitter" to an educator.
An educator's responsibility is to guide and train students to get the most out of the study abroad experience instead of taking away the challenges (especially the cultural aspect) from students.
It is certainly harder but much more meaningful than being a "baby-sitter". Effective communication skills, good judgment, from experience, understanding of student's background and patience are all needed to make it happen.
What is the best story you've heard from a return student?
Students often say that the Shanghai experience has been a life-changing experience for them. It has an impact on student's life choices in different ways.
I know a student who planned to establish a student club to promote Chinese language and culture creatively after she returned; a student who changed her mind to study public health instead of molecular biology after she was inspired by the person she met in China; a student who got his dream internship in New York City which owes a lot to the internship experience he had in Shanghai; and more and more students who fell in love with Shanghai and China and couldn't wait to come back to start a career.
What makes your company unique? When were you especially proud of your team?
As a Shanghai local employee, I am proud of my company and my supervisor who trusts local employees and offers many opportunities for local employees to grow.
CET is an organization which actively supports academically qualified students of all races, religions, origins, abilities, gender identities, and sexual orientations. I proudly found such diversity and inclusiveness in our office in Shanghai too.
It is just amazing that every staff member in our office is trusted to be a "manager" of certain job divisions and we are all indeed committed to CET's mission of equipping students with new skills, broader perspectives, and an appreciation of difference.