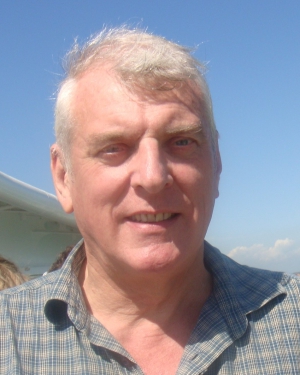 What is your favorite travel memory?
It goes back to my early teens when, as part of a Twin Town exchange, I went on my first ever language study abroad trip to a small seaside town on the Baltic coast of Schleswig-Holstein in Northern Germany, just south of the border with Denmark.
I made a lasting friendship with the son of my host family and, many decades later, we still visit each other on a yearly basis and, these days, are also in regular email contact.
How have you changed/grown since working for your current company?
Working as an international management consultant for twenty years was very demanding professionally as well as involving a great deal of tightly scheduled travel. So what's changed?
Well, for a start, languages and travel were always my first love and now I can spend my time helping other students young and old to realize their own linguistic and travel dreams.
What is the best story you've heard from a return student?
It's music to my ears when a student of any age 16 to 75+ returns home and tells us that he or she left home as a beginner with apprehension and no confidence and is so excited that they can now express themselves fluently and confidently in the language.
Students do NOT have to be advanced speakers to express themselves fluently and with confidence in the language. More advanced students usually report that they have made more progress in a few weeks taking private instruction living in a Eurolingua tutor's own home than in years of book study or even attending traditional classes.
If you could go on any program that your company offers, which one would you choose and why?
Well, I must admit that living in the South of France for such a long time, I am a great fan of the Mediterranean climate and lifestyle. However, having mastered the French language, my attention has turned to improving my Spanish.
Therefore, I would naturally choose a Eurolingua Spanish Homestay in a sunny location. I love the Costa Brava and Andalusia.
What makes your company unique? When were you especially proud of your team?
I guess that the Eurolingua Institute is unique because we offer a very personalized and bespoke language travel abroad service.
Our staff members are widely travelled and understand the needs of a client who is looking for a unique and rewarding language travel experience, getting up close to the real language and culture of the destination country. Our team excels in making this happen for the client.
What do you believe to be the biggest factor in being a successful company?
For the Eurolingua Institute, it is the fact that we serve a very discerning niche market of students, adults and retirees who no longer wish to travel abroad as a 'tourist'.
They want to experience in-depth participation in the language and culture and, moreover, return home speaking their target language like a native speaker.